If you just want to play some fantastic games and don't compromise much on quality, lesser-sized games are known to have below-average to plain bad graphics quality.
There are now many great PC games that come in at under 50GB size. You no longer have to worry about clearing out gigabytes of hard drive space to install the latest and greatest games.
Here are some amazing games, do check them out;
Top 20+ Best PC Games Under 50GB Size
Assassin's Creed III
Developer: Ubisoft Montreal | Release: 2012
Assassin's Creed III is an action-adventure video game. You assume the role of Connor Kenway, a half-English, half-Native American Assassin who fights for the freedom of his people and his country. The game is set in an open world environment in the 18th century across the Thirteen Colonies of the United States.
The game is considered a classic in the action & adventure genre and has relatively easy controls. The game received mixed reviews upon release.
Fallout 4
Developer: Bethesda Game Studios | Release: 2015
Released n 2015, Fallout 4 was an action role-playing game set in a post-apocalyptic world. The game is set in the year 2287 and takes place in the Commonwealth, a region that includes Boston and other parts of Massachusetts.
As the Sole Survivor, the player character, you explore the open world, completing quests and building up settlements.
Borderlands
Developer: Gearbox Software | Release: 2009
Borderlands is an open-world action role-playing first-person shooter video game. The game is set in the fictional universe of the Borderlands, and its story follows four Vault Hunters—the player characters—on their quest to find the fabled Vault.
Borderlands 1 received critical acclaim. It has been compared to games such as Diablo, Fallout, and Gears of War.
Dark Souls III
Developer: FromSoftware | Release: 2016
In Dark Souls III, players use a variety of weapons to defeat enemies and navigate the world. They can also interact with the environment to gain advantages, such as using a shield to deflect an enemy's projectile or a firebomb to set enemies on fire.
The game incorporates RPG mechanics, such as an extensive class system that allows players to customize their characters.
FIFA 19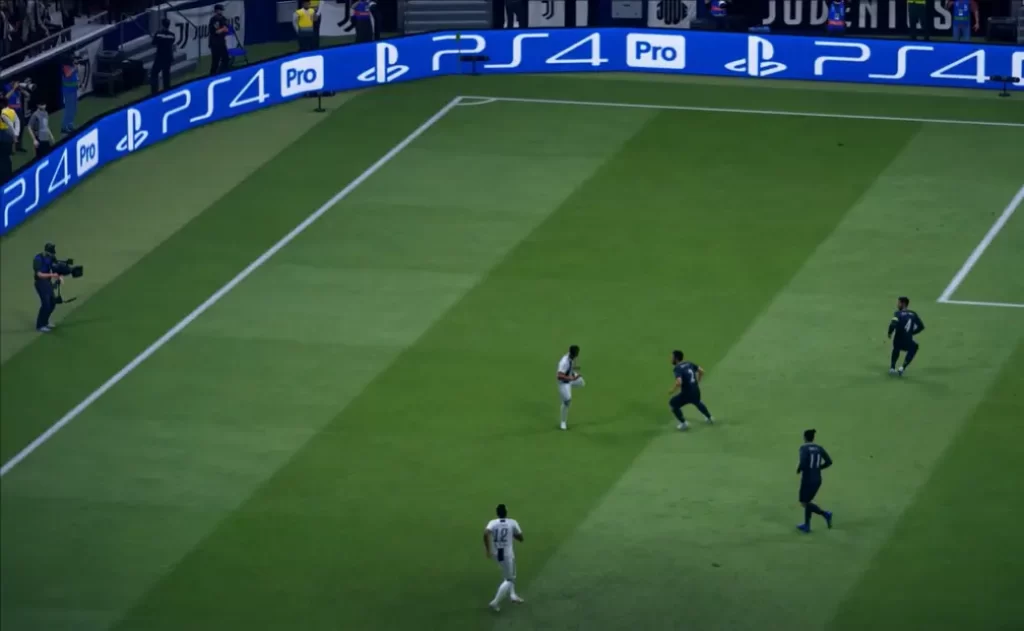 Developer: EA Vancouver | Release: 2018
During its release, FIFA 19 was met with mixed reviews. Critics praised the game's new features, while others criticized its lack of innovation. Critics praised the game's realism and attention to detail.
Some reviewers also said that EA had over-simplified gameplay from its predecessor FIFA 18.
Crackdown 3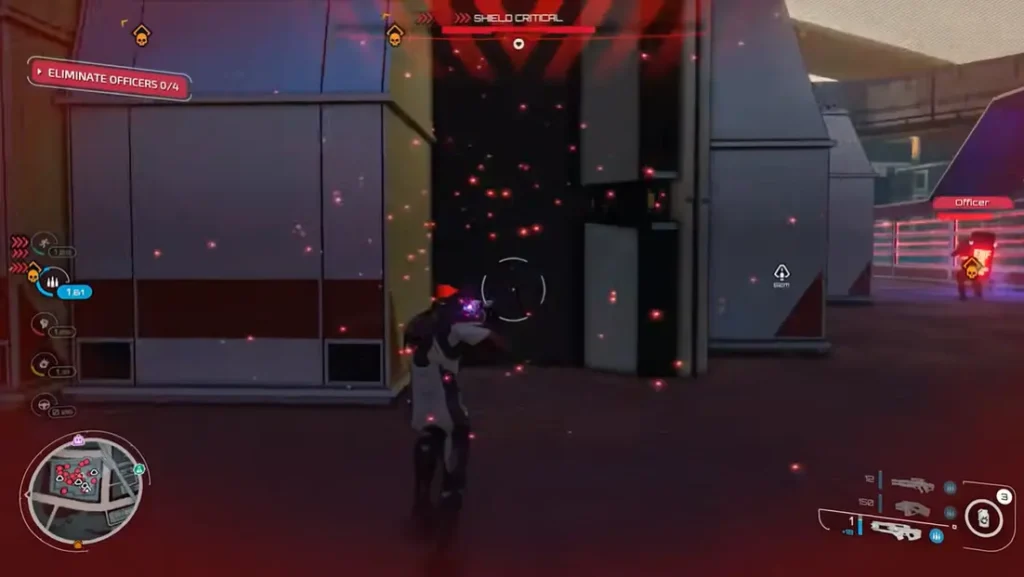 Developer: Sumo Digital | Release: 2019
Crackdown 3 is set in the fictional city of New Providence, controlled by a crime syndicate called the Terra Nova Corporation.
Following a terrorist attack that cuts down the world's electricity, the player takes control of an agent of the Agency, a secret organization tasked with taking down Terra Nova.
Dead Space
Developer: EA Redwood Shores | Release: 2009
Released in 2008, Dead Space tells the story of Isaac Clarke, an engineer sent to investigate a mining ship that has lost communication with Earth. Clarke soon discovers that the ship has been overrun by Necromorphs, a mutated form of life resulting from human corpses' infection.
Dead Space was praised for its high-quality graphics, atmospheric setting, and intense gameplay. The game was also successful commercially, selling millions of copies within two months of its release.
Need for Speed Payback
Developer: Ghost Games | Release: November 2017
Need for Speed Payback is set in the fictional city of Fortune Valley and features three playable characters: Tyler, Mac, and Jess.
It also features five different multiplayer modes: Speedlist, Team Escape, Hot Pursuit, Heist, and Drift.
Plants vs. Zombies: Garden Warfare 2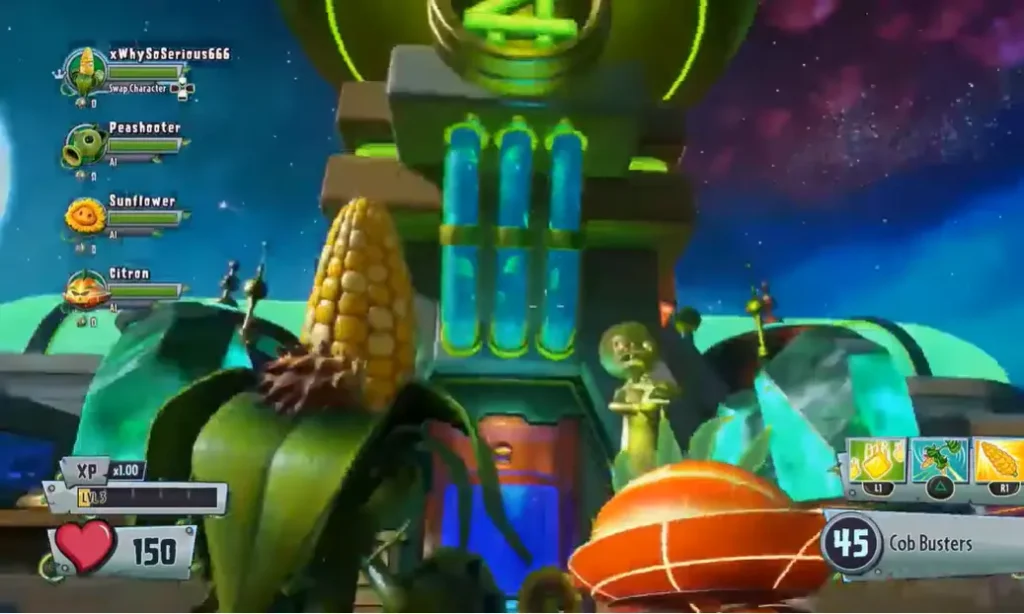 Developer: PopCap Games | Release: February 2016
A popular game in the tower defense genre, the game, similar to its prequel, follows the adventures of plants as they fight against Zombies.
The game was loved by many for its beautiful graphics and its smooth gameplay. It also introduced new modes to play and was more aggressive than the first game.
---
You've already checked the Top 10 Best PC Games Under 50GB Size, wanna check more?
Scroll down…
---
The Witcher 3: Wild Hunt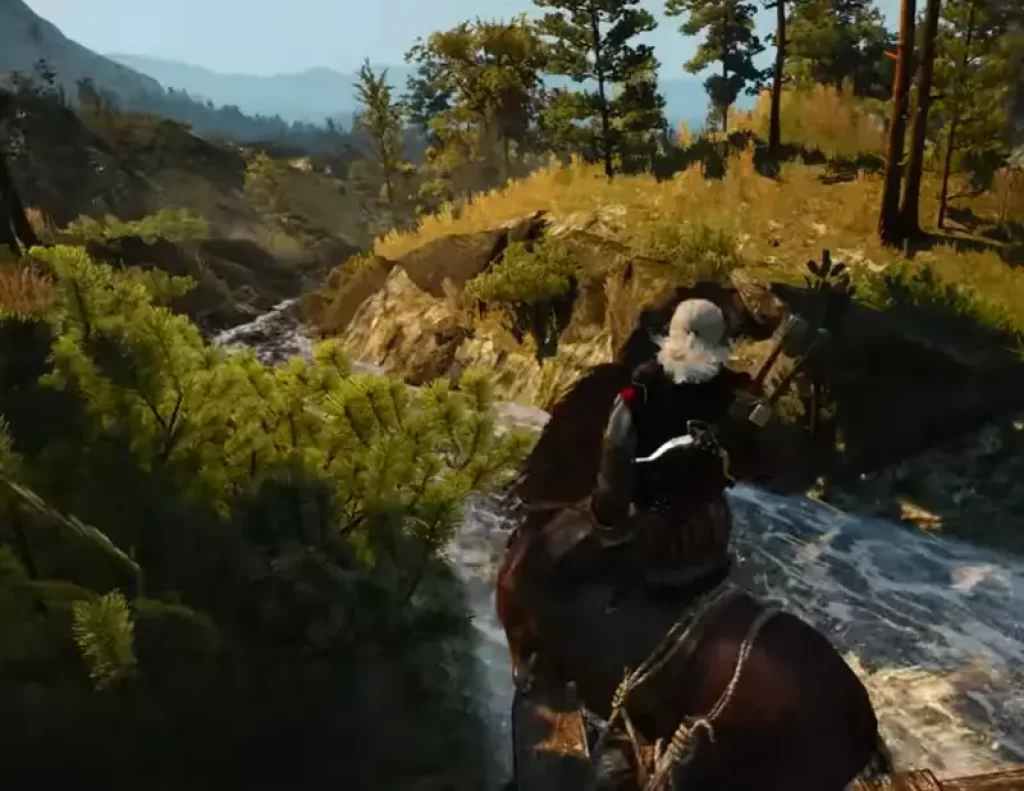 Developer: CD Projekt Red | Release: May 2015
The Witcher 3: Wild Hunt is a 2015 action role-playing video, another installment in The Witcher series, and the final game to feature Geralt of Rivia.
The player controls Geralt of Rivia, a professional monster slayer searching for his loved ones in a world ravaged by war. The game features a sandbox environment with choices that affect the story.
Far Cry 3
Developer: Ubisoft | Release: November 2012
Far Cry 3 is set on a tropical island called Rook Island, located in the fictional Oceania archipelago. The player takes control of Jason Brody, a young American stranded on the island after his plane crashes.
Jason is saved by the locals, who are pirates.
The Walking Dead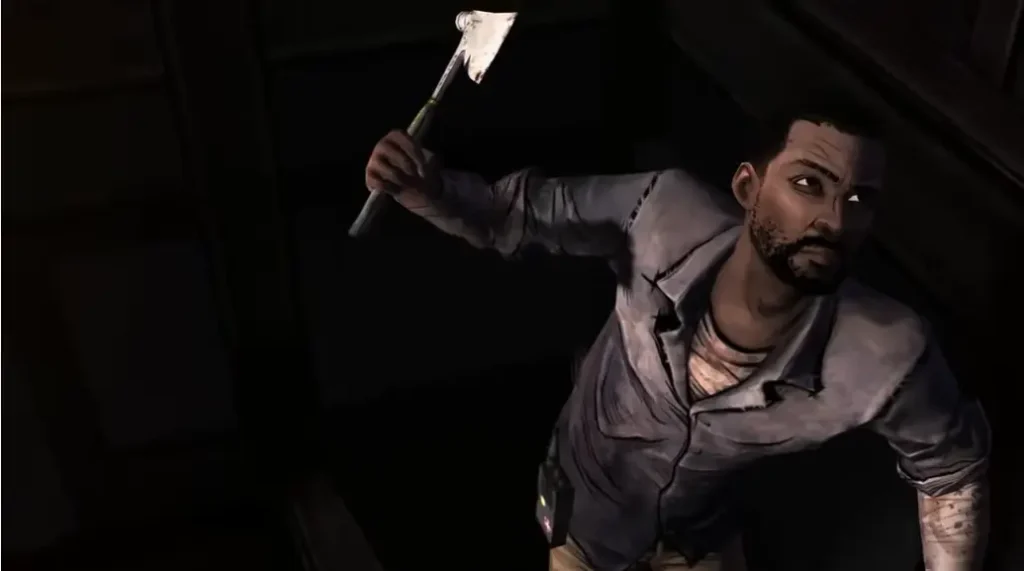 Developer: Telltale Games | Release: April 2012
The game is set in the same fictional world and follows the story of a small group of survivors fighting to stay alive during a zombie apocalypse. It is a perfect mix of horror and thriller with an excellent emotional touch.
Alien: Isolation
Developer: Creative Assembly | Release: October 2014
Alien: Isolation is a first-person survival horror game set in the future, 15 years after the events of the movie Alien.
It was critically acclaimed, with many reviewers praising its faithful recreation of the atmosphere and setting of the original Alien movie. It was nominated for several awards.
Saints Row IV
Developer: Volition | Release: August 2013
Volition's Saints Row IV is one of the most fun games. The Player plays as the President of the United States and gets sucked into a computer game. The story of Saints Row IV is bonkers.
The game then becomes a parody of popular culture, with references to games like Mass Effect and Call of duty, among others. Its gameplay has been very popular among gamers.
Mass Effect 3
Developer: BioWare | Release: March 2012
The game closes Commander Shepard's tale. The game was appreciated for its environment, visuals, and storyline. It had a perfect multiplayer system, and the game's score was unique and different.
With all these positives, the game fans still didn't consider it an improvement over the previous game, but this didn't affect the sale of the game much, and it was a success.
Hitman: Absolution
Developer: IO Interactive | Release: November 2012
It follows Agent 47, a professional hitman, as he pursues his targets. The game introduces new mechanics, such as Instinct Mode, which allows players to see the world through the eyes of their target, and Point Shooting, which will enable players to shoot enemies while in disguise.
The game's commercial success has been undeniable. Fans across the world loved it.
Duskers
Developer: Misfits Attic | Release: May 2016
Duskers is a strategy game where you control a team of drones to scavenge resources and survive in a post-apocalyptic world.
Duskers has received critical acclaim. It was nominated for "Best Indie Game." the game has a very dark and creepy atmosphere, and it's up to you to figure out what's happening.
Outlast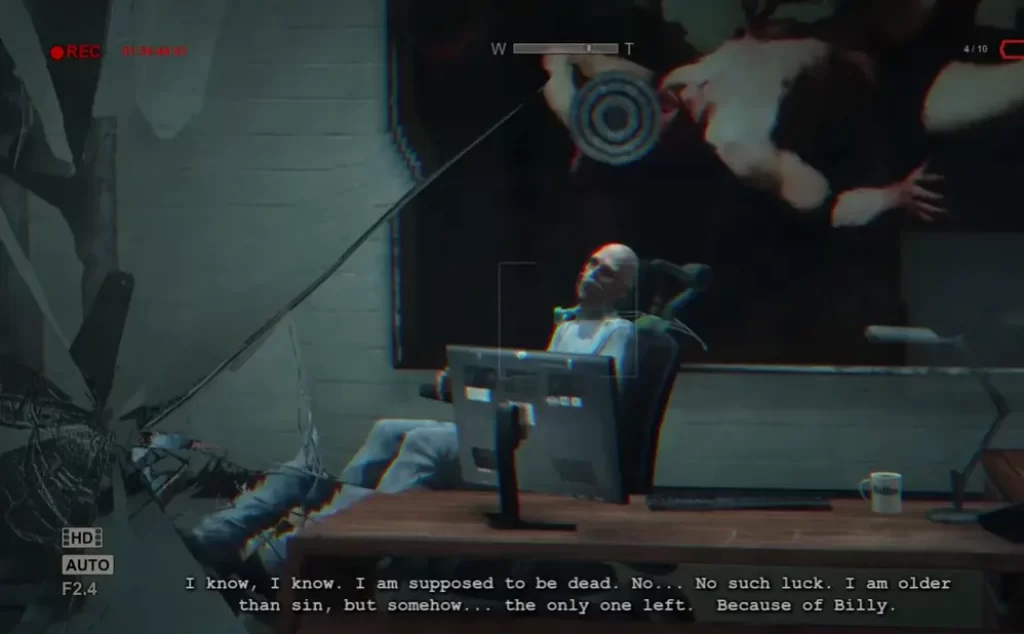 Developer: Red Barrels | Release: September 2013
Outlast received critical acclaim, with praise primarily directed at its atmosphere, setting, and horror elements. The plot of Outlast is set in the remote Mount Massive Asylum, where the Murkoff Corporation has secretly been conducting horrific experiments on patients.
Miles Upshur, a freelance journalist, decides to investigate the rumors after receiving an email from a whistleblower. The game has received love from horror game lovers and is now regarded as a masterpiece in the genre.
Mortal Kombat X
Developer: NetherRealm Studios | Release: April 2015
Mortal Kombat X follows Raiden's attempt to protect Earthrealm from annihilation at the hands of Kronika, the Keeper of Time, and various other threats.
The game became the highest-selling title of its franchise and Had an upgraded version with new content released next year. It also had its share of problems as many players suffered many crashes.
Watch Dogs
Developer: Ubisoft Montreal | Release: May 2014
Released in May of 2014, the game is set in a future version of Chicago. The player takes on the role of Aiden Pearce, a vigilante. The last hacks into the city's central operating system to control various aspects of the city, including traffic lights, security cameras, and public transportation.
The game was praised for its innovative gameplay and cutting-edge graphics but also criticized for its glitches and poor writing. Nevertheless, it was a commercial success, selling millions of copies worldwide.
---
That's it, folks. It was our list of PC Games Under 50GB Size. If you want to add more video games to this list, let us know in the comments below. Cheers 🙂