Many PC games are under 60GB in size. This is great for gamers who have limited storage space on their computer.
There are a variety of genres to choose from, so there is something for everyone. These games are also relatively inexpensive, making them excellent value for your money.
This list is a great way to find new games to play or to find old favorites' that you may have missed.
Top 10 Best PC Games Under 60GB
Portal 2
Developer: Valve | Release: 2011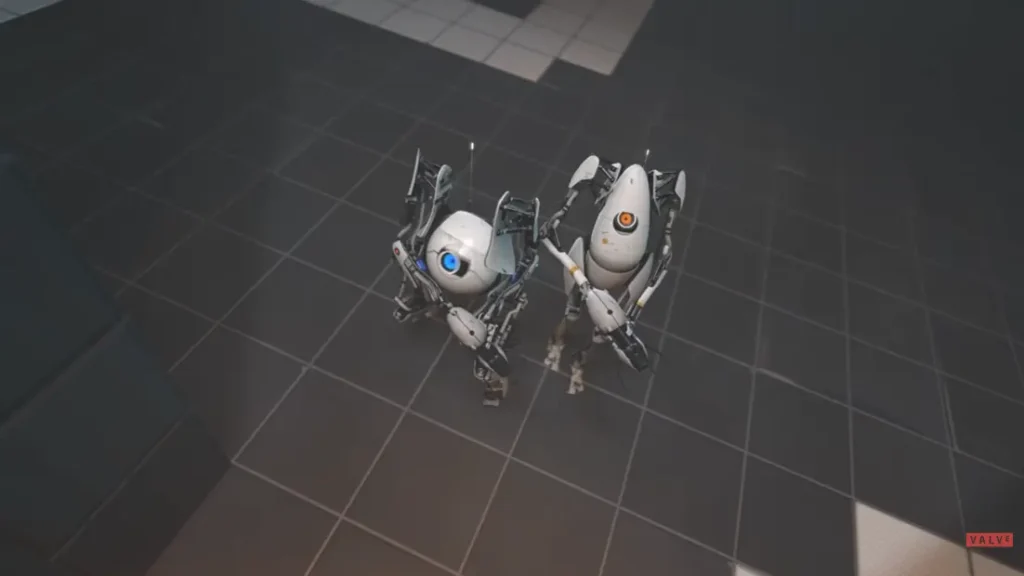 Portal 2's gameplay is similar to the first game, with players solving puzzles by placing portals and using the environment to their advantage.
The player controls the player from the first-person perspective as she attempts to escape the Enrichment Center.
The game's mechanics and puzzles are based on the use of portals, and the player is required to solve puzzles by opening portals.
Buy Now | Price: ₹1,999.00
FIFA 21
Developer: EA Vancouver | Release: 2020
FIFA 21 is a football simulation video game based on the 2020-21 season of the sport. As with previous editions of the game, players can take control of teams from several leagues. FIFA 21 introduces many new features and gameplay changes.
FIFA 21 also includes many visual and audio enhancements. The game's artificial intelligence has been improved, and the match atmosphere has been enhanced with new crowd animations and realistic sound effects.
If you're a football fan or looking for a challenging and fun game to play, FIFA 21 is worth checking out.
Buy Now | Price: ₹1,970.00
Subnautica
Developer: Unknown Worlds Entertainment | Release: 2014
Subnautica is a game about exploration, survival, and mystery. Set in the vast ocean of an alien planet, you must descend into the depths to survive.
The game is played from a first-person perspective, and you must manage your oxygen and hunger levels as you explore the game's vast open world.
There is a day-night cycle, and you must also contend with dangerous wildlife and the hazardous environment.
XCOM 2
Developer: Firaxis Games | Release: 2016
The game features the same turn-based tactical gameplay as its predecessor, with the player controlling a team of soldiers in battles against the aliens.
The game introduces new mechanics, such as the ability to take cover and use grenades and other explosives.
The game also features a new class system, allowing players to customize their soldiers. XCOM 2 received positive reviews from critics, who praised the game's gameplay, graphics, and story.
Buy Now | Price: ₹1,999.00
Sniper Ghost Warrior 3
Developer: CI Games | Release: 2017
Set in the beautiful yet treacherous country, Sniper Ghost Warrior 3 puts you in the shoes of an elite sniper who must use his skills to survive against overwhelming odds.
With various mission types, Sniper Ghost Warrior 3 provides an immersive and challenging experience that will keep you on the edge of your seat.
If you're looking for a first-person shooter that will test your skills and keep you entertained for hours on end, look no further than Sniper Ghost Warrior 3.
Buy Now | Price: ₹3,482.00
Mafia III
Developer: Hangar 13 | Release: 2016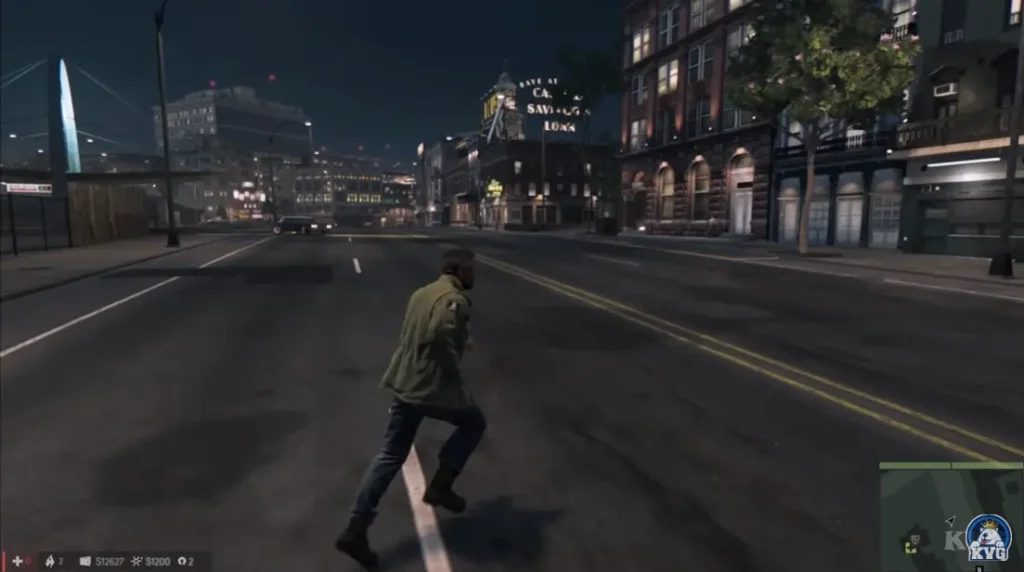 The action-adventure game Mafia III is played from a third-person perspective and set in an open-world setting.
Lincoln Clay, the protagonist of the game, is a Vietnam War veteran on a mission to find a new crime family after his friends and family were murdered by the Marcano crime family.
The game has a "living environment" system that reacts to the player's actions and reflects them, along with a "recruitment" system that lets the player find partners to aid them in their mission.
Critics gave it a variety of reviews. While praising the game's location, characters, and story, critics were less complimentary of its gameplay and technological capabilities.
Buy Now | Price: ₹499.00
Dirt 3
Developer: Codemasters | Release: 2011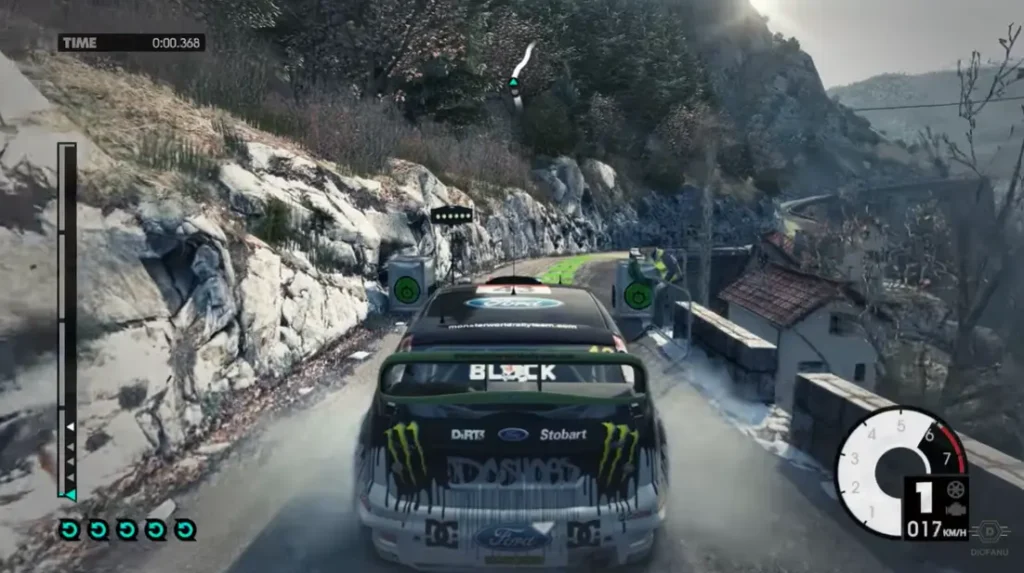 Dirt 3 boasts a roster of over 50 cars, including both new and classic models. These include the Subaru Impreza WRX STI, Mitsubishi Lancer Evolution X, and Ford Focus RS. The game's tracks are set across.
A variety of locations, including the deserts of Morocco, the forests of Finland, and the mountains of Wales. Dirt 3 has received generally positive reviews, with critics praising the game's visuals, gameplay, and overall sense of fun.
However, the game's Gymkhana mode has been criticized for being too complicated and frustrating. If you're a fan of off-road racing or simply looking for fun packed with action and excitement, Dirt 3 is worth checking out.
Buy Now | Price: ₹499.00
Civilization VI
Developer: Firaxis Games | Release: 2016
The Civilization franchise is one of the world's most popular and well-known turn-based strategy video game series.
The series, created by legendary game designer Sid Meier, has been going strong for over 25 years and shows no signs of slowing down. Civilization VI is no different.
The game is set at a different time – where the player takes on the leader of the civilization. The game aims to build an empire that can stand the test of time.
The game is played on a hexagonal grid, and each hexagon represents a piece of land. The player can settle on any empty land hexagon. The player can also improve the land by building roads and farms.
Buy Now | Price: ₹3,252.00
Borderlands 2
Developer: Gearbox Software | Release: 2012
Another shooter game, Borderlands 2, is set within the science fiction world of the Borderlands and follows the story of four new vault hunters on the hunt for a new vault.
Borderlands 2 is very similar to the first game. You'll still be spending much time shooting your way through hordes of enemies, collecting loot, and levelling up your character.
However, some new wrinkles have been added to keep things fresh. For example, the new enemy types are much more challenging and require a different approach to take them down. If you're a fan of the original Borderlands, you'll love Borderlands 2.
Buy Now | Price: ₹4,790.00
Need for Speed: Most Wanted
Developer: Criterion Games | Release: 2012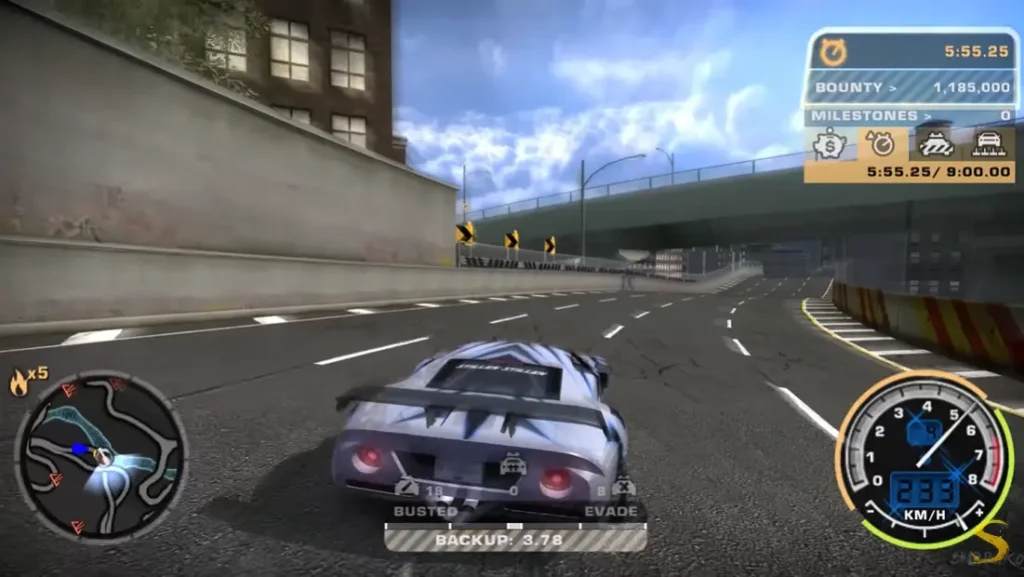 Need for Speed: Most Wanted is a return to the series' roots. Most Wanted is about illegal street racing, cop chases, and doing whatever it takes to become the most wanted racer in the city.
The open-world setting of the City is the perfect playground for arcade racing. The city is packed with shortcuts and secret routes to discover, and there's always something to do, whether it's evading the cops, racing your friends, or just exploring the world.
Most Wanted' campaign is a simple but effective way to introduce you to the game's mechanics.
---
So that was our list of best games under 60GB. Try to check at least one of these games. If you want your favorite game to be featured on this list, do let us know in the comments down below.