Looking for the best pc games under 1GB size might be a headache these days. All thanks to the technology – which updates quicker than we gamers can update our hardware! Never mind that.
Every latest game in the market today takes up a considerable disk size. It requires the latest and most robust hardware to run smoothly. That may make you do something like this with your old PC…..
Before you plan throwing away your budget PC – here's the list of best free games under 1GB that you can play in 2023!
Unlike my previous list of 100MB games for pc, this list of best free pc games under 1gb will bring you the best games, storyline, and even the best gaming experience on your budget gaming setup.
Top 10 Best PC Games Under 1GB in 2023
GTA Vice City
Size: 500MB | Launch: 2002
Processor: 800 MHz Intel Pentium III or 800 MHz AMD Athlon
Memory: 128 MB of RAM.
Graphics: 32 MB video card
Size: 915 MB
GTA Vice City is one of the greatest PC games under 1GB. Weapons and vehicles come in all shapes and sizes. You may earn money by completing objectives in the game, which unlock new outfits/safehouses and allow you to buy new ones.
There are no tasks to do, so you're free to roam about Vice City and cause mayhem. Aside from the races, there are also RC plane checkpoint races, outrageous leaps, secret packages to find, safe houses and companies to purchase. Once you've purchased a business, you'll have access to various tasks that will appear there.
Dead Cells
Size: 500MB | Launch: 2017
Processor: Intel i5+
Memory: 2 GB RAM
Graphics: Nvidia 450 GTS / Radeon HD 5750 or better
Storage: 500 MB available space
Additional Notes: DirectX 9.1+ or OpenGL 3.2+
Dead Cell is one of the best pc games under 1gb for windows 10 that you can play in 2023. While the visual is stunning, the gameplay is fluid and challenging and rewards players who practice and persevere; the audio is excellent; the tale is engaging, and I like exploring it. Simply put: it's exceptional. There are, however, flaws in it.
Controls for a complex and fast-paced game that seem natural are just not good enough, despite all the effort put into them.
Although there are many options for customizing the game, it's still simple to miss a dodge, botch a jump, or go the wrong way. Because of this, the game becomes far more difficult without a controller or keyboard; this is no little difference.
Rogue Singularity
Size: 1GB | Launch: 2016
Processor: 2.0GHz Dual Core
Memory: 3 GB RAM
Graphics: 512MB VRAM
DirectX: Version 9.0c
Size: 1 GB available space
While playing Rogue Singularity, you'll need to master a variety of talents and be nimble so that you may move quickly without being slowed down by obstacles. Based on 90s platform games, this game has basic gameplay and a variety of abilities to help you navigate levels full of imagination.
As you go through the game, you'll be able to collect additional components to personalize your robot. Many choices may alter your corpse's appearance, and you can discover new colors to make the tiny tin hero more fashionable and distinctive. These and other artefacts are prized possessions, but finding them requires you to traverse dangerous alternate pathways.
Although it's a great approach to pique players' interest in exploring the levels, there are instances when the prize is a tiny part of the money.
Max Payne
Size: 830 MB | Launch: 2001
Processor

: 450MHz AMD / Intel Processor

Memory: 96 MB RAM (128 MB RAM or greater recommended)
Graphics: 16MB Direct3D Compatible Graphics Card
Size: 830 MB Hard Drive Space for full install, 530 MB for minimum install
Sound Card: DirectSound compatible sound card
Remedy Entertainment developed Max Payne as one of the most loved third-person shooter games until today. In under 1GB size, you get a great storyline that revolves around the main character, Max Payne. The missions are decent, considering the game was first released on July 23, 2001. Plus, you can consider this one of the best offline pc games under 1GB.
The only missing part about this game would be the lack of a multiplayer option and the inability to change missions and chapters based on your game choices. On the contrary, this is not expected in a game launched in the early 2000s. No regrets while playing the game, for sure.
---
---
Limbo
Developer Name: Playdead | Release: 2010
Limbo is a 2D sidescroller, incorporating black-and-white graphics and puzzle-solving gameplay. The game's protagonist is a young boy who wakes up in a dark forest, not knowing how he got there. He sets out to find his sister, encountering various puzzles and deadly creatures along the way.
The game is noted for its dark atmosphere, limited sound, and monochromatic visual style. Limbo received critical acclaim upon release, with critics praising its atmosphere, presentation, and puzzles.
World of Go
Developer Name: 2D Boy | Release: 2008
World of Go is a fun 2D platform game. The game is set in a world made entirely of goo. The player controls several goo balls, who must work together to solve puzzles and reach the goal.
The goo balls can be connected to form bridges, towers, and other structures. The game features a unique physics engine, which allows the player to create and manipulate objects in the game world.
Overcooked
Developer: Ghost Town Games | Release: 2016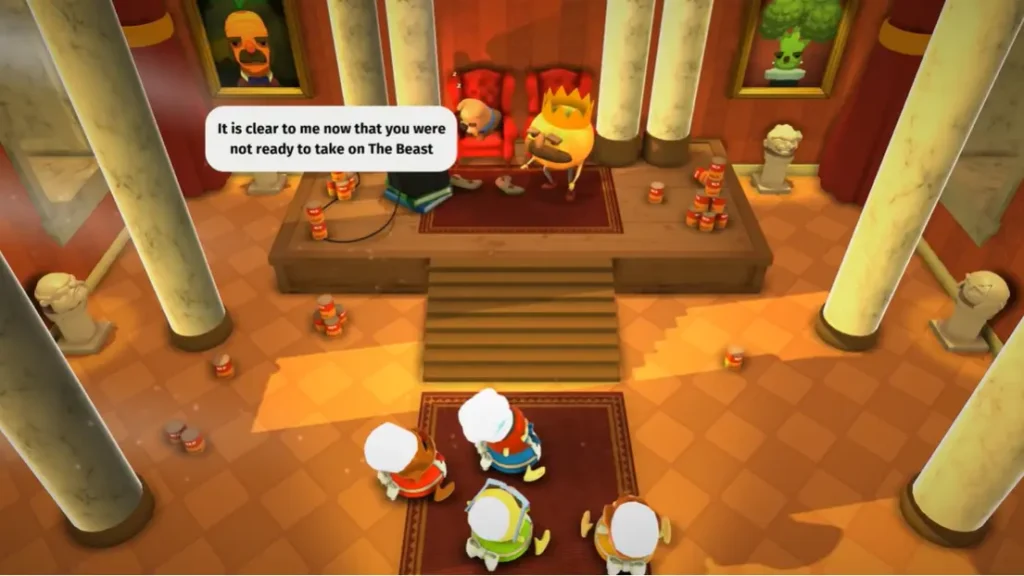 In Overcooked, up to four players control cooks in a kitchen, preparing and cooking food orders from customers. The game is played from a top-down view, and the player must use the various tools and ingredients in the kitchen to cook the food orders.
The player must also avoid hazards in the kitchen, such as fires and rats. The game received positive reviews from critics and was nominated for several awards.
Gemini Rue
Developer: Joshua Nuernberger | Release: 2011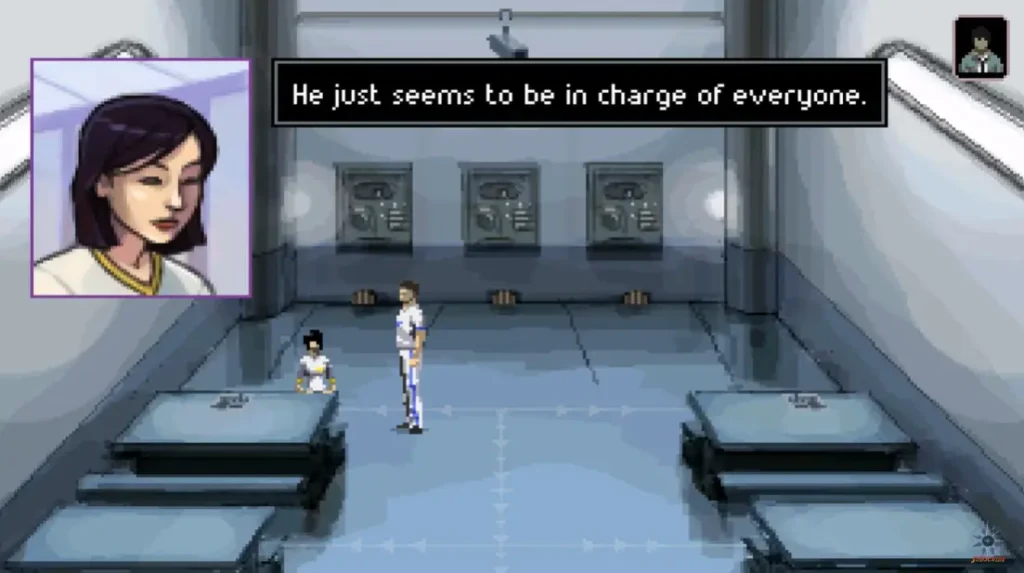 The story of Gemini Rue takes place in the future, in a galaxy ruled by two megacorporations. The player assumes the role of Azriel Odin, a former assassin on the lam. Azriel attempts to uncover the Gemini Rue, a remote world where he hopes to find his brother. The game is played in 2D with point-and-click controls.
The player interacts with the environment and solves puzzles using the mouse. The interface is typical of an adventure game, with an inventory and a list of objectives. Critics gave the game positive reviews. The atmosphere, puzzles, and story were all praised.
GTA III
Size: 500MB | Launch: 2001
Processor: Pentium III 450 MHz CPU
Memory: 96 MB RAM
Graphics: 16 MB Direct 3D Video Card
Size: 500 MB uncompressed free hard disk space
Sound Card:Fully DirectX compatible Sound Card
Is GTA 3 Still the best game ever under 1Gb? Of course, it was revolutionary back in the day, but does it still holds up? Probably not. But what's interesting about GTA 3 is that nothing got close to its storyline and the gameplay elements back in those days.
Characters, cutscenes, and plot set Grand Theft Auto III apart from more advanced games in the franchise. Each task is jam-packed with well-acted characters that appear more lifelike than their simple visual parodies suggest. Indeed it is mentioned in this 1 GB games for pc list for a reason.
Hitman 2: Silent Assassin
Size: 1GB | Launch: 2001
Processor: Intel Pentium III 1133
Video Card: Radeon Xpress 1200 / GeForce 6200
RAM Free: 256 MB RAM
Size: 1 GB HDD
Directx Version: DirectX 8
'Hitman 2' is a direct sequel to 'Hitman' 1. Agent 47's goal is to live a tranquil life and leave contract killing in the past. Everything goes to hell when his companion is abducted and held for ransom.
However, the agent is interested in finding out who is harming his companion and why and learning more about his strange existence—what an excellent addition to the story provided by the original game.
Regarding graphics, Hitman 2 Silent Assassin is a massive improvement over its predecessor. I realize that, looking back, it may seem weird to gush about the game's graphics. For its day, though, this was a remarkable piece of artwork!
---
Are you enjoying this list for best game for pc under 1gb? Do let us know in the comments down below…
---
Total Overdose
Size: 1GB | Launch: 2005
System: Windows XP / Vista / 7 / 8 / 10
Processor: 1.8 GHzMemory:512 MB RAM
Graphics: 3D graphics card compatible
Storage: 1GB HDD
Sound: compatible with DirectX 9.0c
Much action happens in Total Overdose, and you can assume much more. That's why this is one of the most fav pc action games till today! This game doesn't take itself seriously, so be prepared for some weird stuff. Ramiro is capable of many absurd feats, including wall running, slow-motion dives, and many others.
Although, like Max Payne, Ramiro has an adrenaline bar that depletes as he drives around in slow-motion. Ramiro is a force to be reckoned with even without it. Enemies can be killed to get a specified number of points. It's all about combinations and getting as many kills as possible in the most extraordinary possible manner.
Hotline Miami
Size: 250MB | Launch: 2012
Processor: 1.2GHz processor
Memory: 512 MB RAM
Graphics: 32MB of video memory or more
DirectX: 9.0c
Storage: 250 MB space
Hotline Miami is an excellent game with a captivating plot and terrific music that will bring you back for more. It's a bloodbath. There is much blood, and people are killed in pretty unpleasant ways. To be clear, though – none of this violence is as gruesome as it appears in today's games.
I wouldn't suggest it if you have a short attention span or a short temper. The game is highly challenging, and certain levels may take several retries before the victory.
Hotline Miami is an enjoyable game to try out if you're looking for something different. However, I wouldn't suggest it for minors. But it's important to consider your child's maturity level and what you believe is best for them.
Call of Duty: United Offensive
Size: 1.2GB | Launch: 2004
Processor: Pentium 3 @ 800 MHz
Video Card: 32MB or more
RAM Free: 512 Mb RAM
Disk Space (HD): 1.2 GB Free
Directx Version: DirectX 9
The Call of Duty: United Offensive is the extension pack of the original game. Three separate troops from the United States, the United Kingdom, and Russia will again play a role.
Our first role is that of the Americans amid a snow-covered Belgian landscape. The snow does not affect gameplay, but it adds a unique look to United Offensive that wasn't there in the primary game.
In this edition, you'll find that the warfare is much more intense and surprising. From its inception, it keeps you on your toes and increases the difficulty quite a bit.
Prince of Persia: The Sands of Time
Size: 1.5GB | Launch: 2003
Processor: 800 MHz Pentium III or more
System Memory: 256 MB of RAM
Video Card: 64 MB or higher
Sound Card: DirectX 9.0 or higher
Hard Disk: 1.5 GB space
As a Ubisoft Games game, Prince Of Persia: The Sands Of Time's release date was unexpectedly pushed back. As the primary protagonist, gamers will be tasked with guiding a mystery prince through the game's missions.
To free his father from tyranny, the unnamed prince must defeat a deceitful vizier or chief minister in the Persian Empire. When the entire country of Persia is under siege in Prince Of Persia The Sands Of Time free download, the prince finds the Dagger Of Time, an ancient artefact.
Using intelligent tactics and solving riddles are the only ways to proceed. Surprisingly, Prince Of Persia The Sands Of Times has an auto-saving function, allowing players to store their progress in the game as they move through the story.
---
Popular Search Terms: (for reference)
PC Games Under 1gb Download For Windows 10
Best PC Games Under 1gb Download Size
Best PC Games Under 1gb Download
Best Games Under 1gb Size For PC
Best Games For Pc Under 1gb
Top 10 PC Games Under 1gb
Laptop Games Under 1gb
Games Under 1gb For PC
---