It's no secret that Japan is a gaming powerhouse. From classic console games to the latest in mobile and PC gaming, the country has a long and rich history with the gaming industry. And while there are plenty of places to play games in Japan, from dedicated arcades to the comfort of your own home, there's something special about gaming in a café.
Gaming cafés, or 'internet cafes', as they're sometimes called, are a staple of Japanese culture. They're a great place to play games, meet new people, and relax.
There are plenty of gaming cafés in Japan, ranging from small, local establishments to large, nationwide chains. And while the games on offer vary from café to café, there's always something for everyone.
Top 10 Best Gaming Cafe in Japan 2023
E-sports Café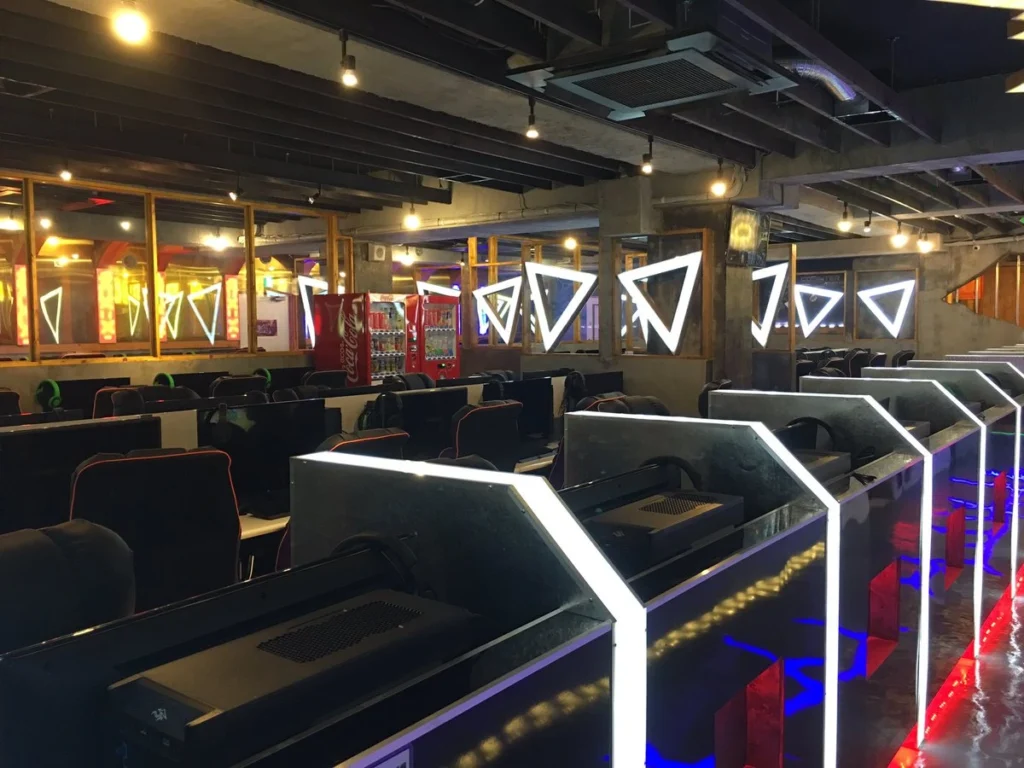 This café is the perfect place for gamers and graphic designers alike. Featuring 144Hz monitors and a GTX 2070 card, it's the ideal spot for gaming and graphic design.
With its convenient location and top-of-the-line equipment, it's no wonder this café is a must-visit for all gamers and graphic designers. So if you're in the area, stop by and check it out.
Jelly Jelly Café Shibuya
Jelly Café Shibuya is a café where you can play various board games in a small but cosy setting. They have a wide selection of board games for you, and their friendly staff is always happy to help you find the perfect match for your group.
Whether you're looking for a classic game like Monopoly or something new and exciting, they've covered you. They also have a wide selection of snacks and drinks to keep you fueled during your gaming session.
So come on in and enjoy a fun evening of board gaming with friends.
The Hearth Board Game Bar and Café
The Hearth Board Game Bar and café is located in a great spot with a photogenic location and some great coffee. They have a large selection of board games for you to enjoy while you are there.
The atmosphere of this café is truly unique and is the perfect place to relax and have fun. If you are looking for a new place to game, this is the place for you.
8bit Café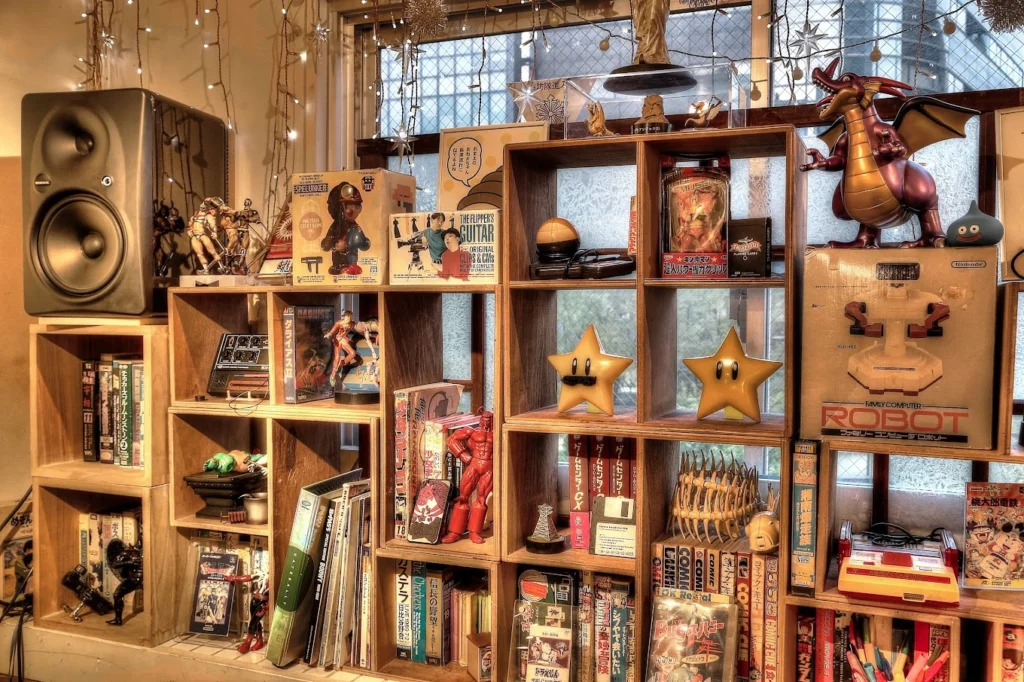 This is a gaming café for those who want to play vintage games. The ambience of the café is also a tribute to the older era.
It's a great place to come and play some of the older classics you might have missed. The games here are all well-maintained, and the staff is knowledgeable about the history of every one of them.
If you're looking for a place to relax and unwind with some friends, or if you want to take a trip down memory lane, this is the place for you.
Game Bar A-Button
Not a gaming café, but here you'll find all sorts of great accessories from the bygone era of gaming. They've got everything from controllers to consoles to games and more.
They're constantly adding new items to our collection, so check back often. And if you have any suggestions for new things, feel free to let them know.
TOKYO VIDEO GAMERS
This is an excellent gaming café. Move inside this café, and you'll be transported into a Cyberpunk world. The café has great food, vintage gaming options, attentive staff, and a great atmosphere is the cherry on the cake.
The games are challenging, and the customers are friendly. This is a great place to come and relax after a hard day's work.
GiGO Akihabara 3
This is a great video game arcade. Here you'll find all the latest and greatest games, from driving games to dancing games, all in one place. And with their convenient location, you'll enjoy all the fun without having to travel far. So come on down and check them.
コミュファ eSports Stadium NAGOYA
This is an entire professional eSports complex. Here you'll find great players winning big in various games. You can try your hand at this esports complex if you think you have it.
The rigs are powerful with great power. You'll find customs here so that you can have a great experience. The internet is super fast, so that you can have a great gaming experience.
GG Shibuya Mobile E-sports Café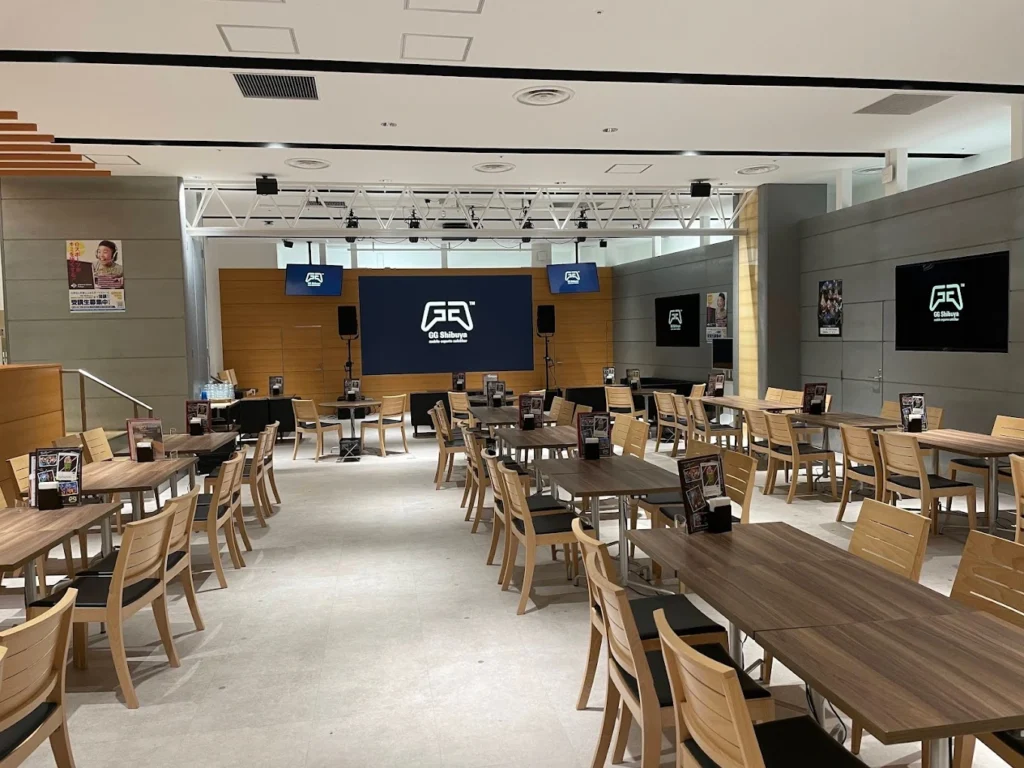 An excellent eSports gaming café if you are serious about gaming. It has everything perfect, like the ambience, the internet, and the rigs. They also have many gaming tournaments throughout the year so that you can take part in many of the different tournaments.
LFS(ルフス) 池袋 esports Arena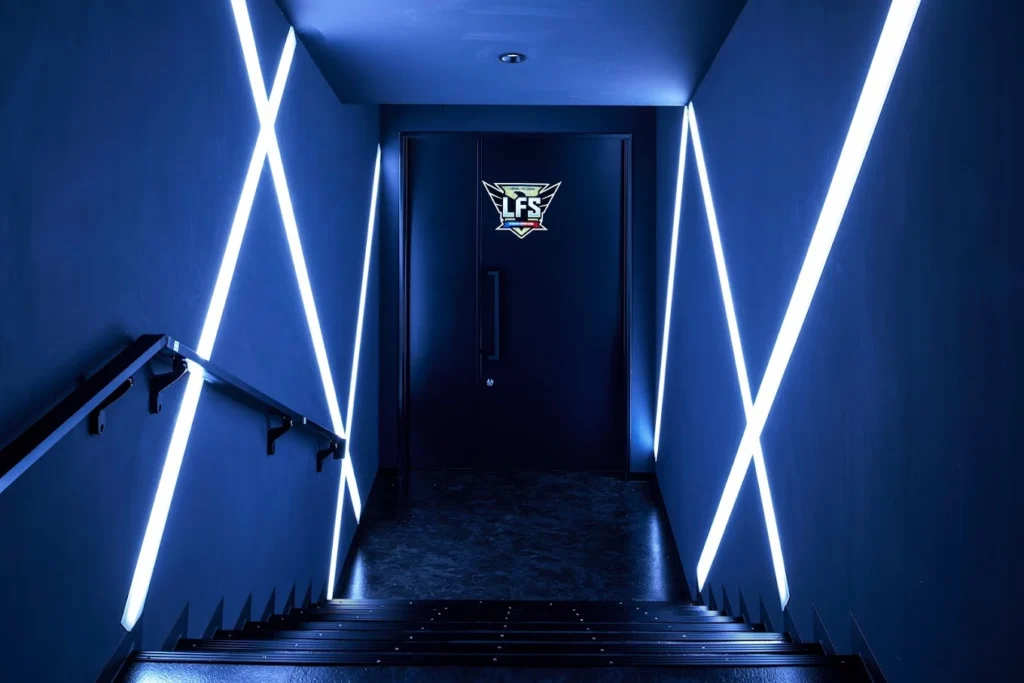 The last café is a heaven-like place for gamers. The rigs are enormous in number, and you'll get many opportunities to play and have fun. You need not worry about the tournaments as many options will come across where you can participate.
The ambience is professional, with a great crowd to have your gaming experience. You'll find good gaming possibilities here, so you can have no alternative than spending a few hours here.