Gaming has become quite a passion for the GenZs. The Indian youth has been obsessed with gaming, and communities are forming across the country of such gamers.
India's Esports gaming industry has been proliferating in the last decade and is expected to be worth about Rs 12,000 crore by 2023.

KPMG Report
It is a vast area where businesses have started blooming, and people have started investing.
Entrepreneurs have also realized the gaming industry's potential in India and have thus begun gaming cafes in India.
What is a gaming café, & how's it different from playing at home?
A gaming café is a specially equipped place made for gamers where they come and play video games. It gives off a completely different vibe to people who play competitive gaming there.
Gaming cafes have specially equipped with high-end graphic cards and gaming consoles for seamless gaming experience.
These gaming zones also offer robust internet connectivity and a very comfortable environment to play games (also lan gaming), and the best seating arrangements.
All these factors cater to the seamless experience of playing your favorite game at the café, unlike gaming at home.
Before Starting Your Gaming Café Business
As a business owner you need to consider a solid business plan to set up a gaming café that can yield maximum profits. In addition, you need to keep a multitude of things in mind to set up the café.
Location
The most obvious requirement is a right place to set up a gaming café.
The place doesn't need to be too spacious. All it needs is to be comfy. But do go for a parlor in an area where you will get potential customers.
A great option is a place near a college or school. It's mostly the youngsters who spend time in gaming cafes. Kids love relaxing in such cafes after a full day of school or private coaching classes.
Investment
Setting up a gaming parlor requires much capital.
Gaming lounges or to be specific "gaming café" is a business with high investment as you need to rent/ buy a place, buy equipment, set up the place, provide internet connectivity, and much more.
The best idea is to set up a gaming café with just 5-10 games and then expand it as you start making profits.
Once you're profitable, then you can add more PCs and also provide a console gaming experience.
Market Potential
Check the market and the demand before jumping into anything. Make sure that you have access to your potential customers.
Your customers would be gamers, people who are done and bored of their existing game collection, school/college kids, and people with much time and no access to their gaming setup.
These kinds of people would want to get a relaxing and fun experience at a gaming café. Thus, do seek a market with teenagers mostly.
Equipment
The minimum thing you need for the café to run is the few pc gaming rigs.
PC gaming cafes are the most popular currently and do at least start with about 8-10 PCs. Later you may think about expanding it by adding console gaming too.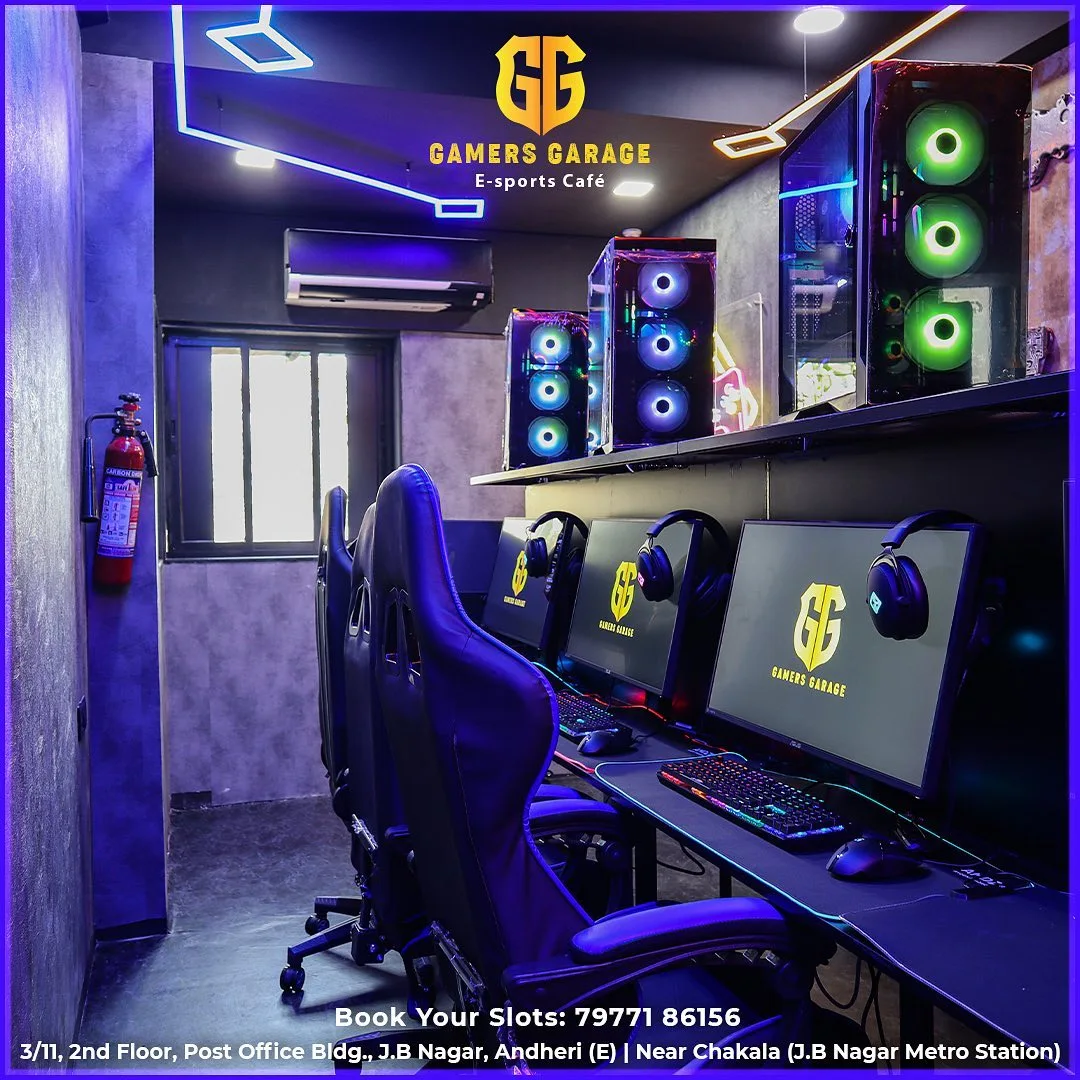 Just a PC gaming setup can also be much more expense. It would be best if you had appropriate hardware, High-quality graphic cards, good headsets, a mouse, keyboards, and comfortable gaming chairs for each setup.
Also, ensure to equip your PC with the trendiest games in the market first. Later you can take the input of your clients.
Process
Setting up any café business in India can be pretty cumbersome. You would need to do this by yourself or collaborate. Either way, risks are always there.
But collaboration ensures less financial risk and burden. Another option could be to seek the franchise of a renowned gaming parlor brand. It makes the process of attracting customers a lot easier.
License and Registration
The list of licenses you would need to open a gaming parlor are here;
Tax filing
Shop Act
Trade Mark Registration
ROC Compliance
MSME Registration
GST Filing
Marketing
If you want your parlor to attract customers and be known, take up a prime location. A good suggestion is to go inside a mall. Half of the marketing will be done this way.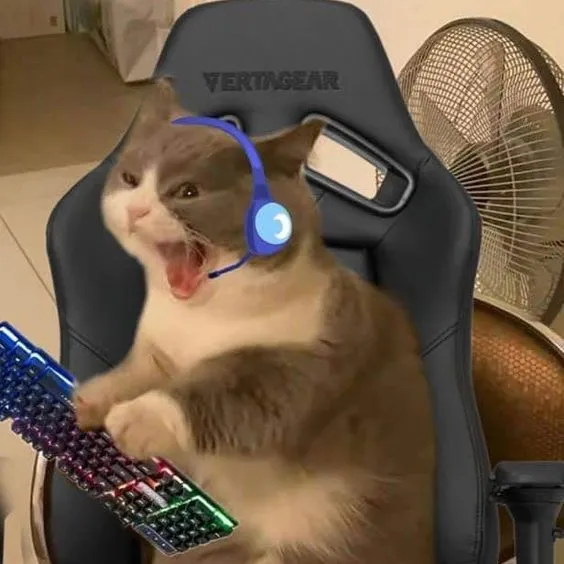 Next, ensure that the primary marketing stuff like flyers and posters are done. Social media marketing is of utmost importance in today's world—it also, avail discounts and exciting offers that can attract teenagers.
Staff
A gaming parlor doesn't need much staff, and everyone would be busy enjoying their games. Though one technical expert is always required on the go, 1 to 2 people for assistance will do just fine.
These are the main aspects of the business plan for your gaming parlor. But, a business plan will only work when you invest wisely.
All of this is only possible if it is feasible through your financial capability.
Cost to Open a Gaming Café
The cost of opening such a café at a prime location would be cheap, but it also depends on the city you plan to open. Any tier-1 city café would need much more capital than a tier-2 or tier-3 city café.
It also depends on factors like the quality of hardware, gaming gear like headsets, keyboards, and other accessories, gaming café interior design, and more.
Now, if you plan on serving refreshments in the café, the cost would go up as you would also need a snack corner and a bigger space.
But all of this being said, an average-sized PC gaming café in India has around 10 PC setups without compromising internet connectivity and hardware quality. This kind of café would cost around Rs. 3000,000 in a tier-1 city like Bangalore or Mumbai.
It is just the initial amount, and maintenance costs will increase over time.
There are already quite a few gaming café chains present in India. To list a few of the gaming cafes in India:-
RFD – Kolkata
Nexus – Delhi
Arknemesis Gaming – Chennai
As you can see, PC gaming cafes and Console gaming cafes are primarily popular in big cities only. It is because it blends with the lifestyle of the people of those cities.
Each cyber café in a different place is different from the others. It is blended and adjusted to the local people's tastes, game preferences, café interior design, or gaming setups.
A vital point of any successful business is to provide what your customers want.
Well, Is game parlor a profitable business? Should you invest in it? Now, after knowing all of the aforementioned, questions like these must pop into your head. Please do not fret, we are here to answer your doubts.
Risk is Involved in Game Parlor Business
Any business comes with risks but makes sure only to take calculated risks. There are no risks in gaming parlors. Probably the biggest concern is the number of customers you get.
Try to attract customers using discounts, deals, and offers.
As most of your customers would be teenagers and people in their early 20s, i.e., people who lack much money, discounts are a great way to lure them in.
Also, do keep rates on the lower side while maintaining profits. It will help in the long run.
And a gaming parlor is undeniably a profitable business with negligible risks. Also, the most significant advantage is its vast customer base. The key to making the business successful is to keep the price affordable.
Future prospects of Gaming Cafes
With the advancement of AI and the introduction of VR gaming, there is a substantial future perspective of making the experience better than before.
There are already many existing VR gaming centers in India, like Smaaash Gurgaon (Gurgaon), VR Unreal (Mumbai), Pro Game Cafe (Gurgaon), LOCKD Escape Rooms (Delhi), and much more.
Considering the business aspect, this is not something that you can even think about while starting a gaming parlor. Instead, think of VR gaming as something to expand your business into as you start making profits.
The cost of a VR gaming setup is relatively high. Even an average quality VR headset costs about Rs. 3000 to Rs. 6000. Then add the whole connection setup and multiple such setups.
But VR gaming has already arrived in India, and it is high time to calculate and plan to introduce it in your parlor later on.
How much does it cost for a VR Gaming Zone in India?
If you're planning to setup a VR Gaming Zone in India, keep a hard cash of at least 30-35 lakhs in 2023. Each VR headset costs about as low as 3000 Rs, and a VR gaming setup can go up to as high as 2.5 lakhs each.
Conclusion
A gaming parlor is an excellent idea because there is an ongoing trend where all kids rush to a gaming parlor in groups to enjoy themselves on weekends, on vacation with friends, or even after a long day of studying.
In addition, students usually cannot afford the equipment needed for an high-end gaming experience, so they most definitely prefer gaming zones.
After hacking all the factors, it can be said that a Gaming parlor is a good investment for earning money if done with good marketing and connecting strategies.
Also, if you are a gamer and passionate about it, it is all the more reason to open up a parlor. Maybe in time, you can expand it to VR gaming as well.