It's not just another fad; The gaming café culture has been steadily growing in popularity in recent years, and Australia is no exception.
From small independent cafés to large chain establishments, there are plenty of places where gamers can come together to enjoy their favorite pastime.
So these are some of the best gaming zones available in the beautiful country of Australia.
Top 7 Best Gaming Cafes in Australia in 2022
ZEN Gaming Lounge
We're starting our list with a modest café. This place is simple and easy on the eyes. The infrastructure is excellent and pretty basic, with good lighting that one expects from a typical gaming café.
 The café is spacious with a lot of different areas to play in. There are long tables for role-playing, card, and board games. There are also a few TVs set up for console gaming. And, not to forget, the staff here is very friendly and helpful, always willing to get a game going.
The menu is pretty basic, with sandwiches, snacks, and drinks. The prices are reasonable, and the food is good. This is a great place to come and play games with friends.
Game City Espresso Bar
Welcome to Game City Espresso Bar gaming café! This is the perfect place for coffee lovers and gamers alike. Here you'll find different types of delicious coffees and a great selection of mechanical gaming machines and retro gaming options.
This gaming café is the perfect place to relax and unwind. Whether you're looking to play some of your favorite retro games or try out some mechanical gaming machines, they've got you covered.
As stated earlier, this place also offers a great selection of delicious coffees, so you can refuel while you game.
Escape Portal Gaming Lounge
Are you looking for a great place to game without breaking the bank? Look no further than the Escape Portal Gaming Café! With their low hourly starting price of just $5, you can play all your favorite games without breaking the bank.
Whether you're a casual player or an experienced gamer, they've covered you. They've got all the latest and greatest games, from first-person shooters to puzzle games and everything in between.
And if you get hungry while you're gaming, no worries! They have a great selection of food and drinks to keep you going.
Marche Board Game Café
Welcome to this board gaming café. They've got a small but comfortable place with a great selection of board games.
They've got something for everyone, whether you're a regular player or an extreme gamer. Also, they've got all the classics and a wide variety of new and exciting games.
This is the perfect place to come and have a good time with friends or make new ones. Their friendly staff is always on hand to help you find the perfect game, and this café is the ideal place to relax and have fun.
G-Castle Internet Café
Welcome to the G-Castle Internet Café gaming café! This is your basic gaming café with a neat and clean ambiance but nothing fancy. The pricing option is very cheap with special night packs also. Their gaming café is perfect for enjoying your favorite games with friends.
They have all the latest games and consoles for you to choose from. So come on over and have a blast.
Cydus
We are looking for a great place to hang out and eat. Look no further than here! They have great food options and an air hockey table for entertainment. Not to mention, we also have all your favorite gaming options.
The Lost Dice Game Café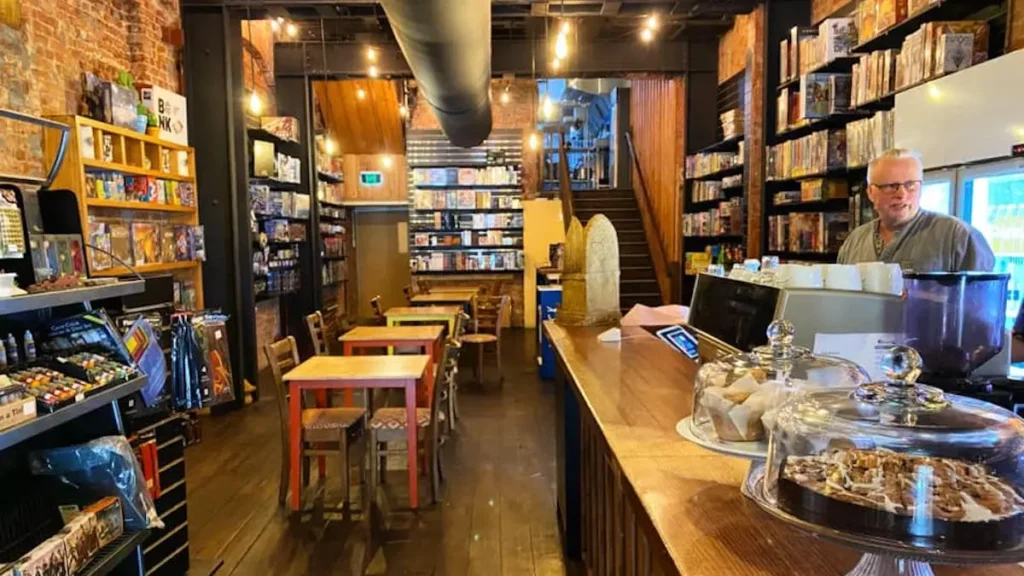 As the game suggests, this is a board game café where you game with your friends. While the place is a bit small and feels a bit suffocated here, the unique number of games this café offers is just amazing. This place is one of the best places to have a great board gaming experience in Australia.
These were the best places to find in Australia if you are considering spending some excellent time gaming. Be sure to check all these places, as you might end up falling in love with at least one.