If you are building a budget PC or just want to upgrade your old gaming setup with a mid range CPU – looking out for the best CPU under 20000 makes sense. Not only the mid range processors under 20000 are powerful, but you can get benefit from overclocking to boost the performance.
Finding the best CPU under 20000 in India can be difficult – and that's why you're here. Do not worry, I'll be helping with the best processors under 20000 that you can buy in 2021.
In a hurry? Here are the Best CPU Under 20000; 🔥
Currently, there are only two main players who dominate the market of CPUs and APUs in India; Intel & AMD. (I'll put a detailed comparison article.)
Before upgrading the CPU, you might want to know the "why" of it.
Why Should You Upgrade the Processor?
Overclocking – gives better performance.
Helps in Multitasking, Gaming & Editing.
Getting hands-on new technology.
However, with so much manipulation in the prices of PC parts – they get unreasonably expensive.
Useful Video: How to Get CHEAP PC parts for your Gaming PC (Indian Budget Gamer)
But, Gamers are Gamers – and we'll end up spending way more on PC parts than we SHOULD. (of course not talking about the console gamers here)
Anyways, let's check on the things that you're here for – best processors under 20000 in 2021.
10 Best CPU under 20000 In India 2021
Indian Gamer (IG) had already covered the best processors under 20000 that you can buy in 2019 – but is does it still hold up in 2021? Maybe 2019 was a better time to invest in a decent CPU. Let's find out…
Here's the updated list for best processors under 20000 in India.
Ryzen 5 5600X
The Absolute Best CPU Under 20000
Here's the one-liner for Ryzen 5 5600X – "Best CPU Under 20000 For Gaming & Multitasking". Simple is it? Quite not this processor though.
Ryzen 5 5600X is undoubtedly the best value for a money processor under 20,000 Rs in India. It's a mid-range performance based CPU that would handle all normal gaming and editing-related tasks quite seamlessly.
As the name suggests, it supports XFR (High-Frequency Range) during stable thermal conditions – meaning you get better performance without spending more on overclocking.
Coming to the daily usage performance, the 5600X performs similar to Intel's i5 11600k – and, here are some scores that'll help you better.
Gaming with Ryzen 5 5600X
i5-9400F + GTX 3060 (High Quality)
If you are not convinced yet – let me tell you that this is the best AMD processor under 20000 that you can buy in 2021. Whether it's Ryzen 5 3600 that was released roughly 2 years ago or the Ryzen 7 3700X which is way overpriced and has got a huge layoff from its legacy. So think again before dropping 5600X from your watchlist.
In terms of performance, price, or even the daily usage benchmarks – there is too little to compromise with the Ryzen 5 5600X!
Reasons to Buy
Best Multitasking and Gaming
35MB Cache memory
TDP at just 65W – best in this list.
Amazing Price to performance ratio
Supports XFR
Reasons to Avoid
No integrated graphics
Typical AMD heating problem
Intel Core i5-11600K
Best CPU Under 20000 For Gaming
In a nutshell, if you're a gamer and want the absolute best for gaming and you don't care about the price to performance, power consumption, TDP, or anything rocket science (I mean rocket lake, no joke!) – then the Intel i5 11600K is the best CPU Under 20000 for Gaming & gamers like you and me. That's it.
Intel i5 11600k is not a bad processor. In fact, according to UserBenchmark.com (a trusted source for hardware benchmarks) – the i5 11600k is the best processor you can buy in the market today. And they have good reasons to mention that way.
The Intel i5 11600k is one of the champions under mid-range CPU segments. With base clock frequency at 3.9 Ghz and turbo frequency to up to 4.9 Ghz this tiny 14 nm-based processor is way powerful than you might think.
But, the downside of Intel's powerful i5 11600k is the amount of power it sucks from the power supply and the heating problem it causes to perform this well. With a TDP of 125W the Intel's i5 11600K draws almost half more than that of Ryzen's 5 5600X (65W) – that's nuts.
Intel Core i5 11600K Vs. Ryzen 5 5600X
Look, on paper Intel i5 110600K just beats the Ryzen 5 5600X. Realistically speaking, if I had money to spend on a decent CPU – only specs don't matter. The price to performance ratio and raw power do.
So, if you want to spend money only for pure performance – go for Intel, if not, go for AMD.
Reasons to Buy
Purely for performance (Gaming/Editing)
Turbo Clock Upto 4.9Ghz
High FPS for the best gaming experience
Reasons to Avoid
Poor Price to Performance Ratio
Higher TDP = More Energy Consumption
May need to upgrade to better cooling system
Prices are very volatile
Intel Core i5-10600K
Best Selling CPU Under 20000 (that you can't buy right now)
The next on the list is Intel's i5-10600K processor. Now, some might say that Intel's i7-10700K is a better choice as compared to i5 10600K. But, let me tell you that the price and availability make a huge difference here.
While you can buy i5 10600K CPU under 20000, that might not be the case with i7 in Indian markets (neither with i5 10th gen right now). Both have similar performance and not much difference between both of these processors – however, if you are on a tight budget, considering going for i5 10600K rather than the i7.
The i5 10600K has a base clock frequency of 4.10 GHz and can boost the clock to up to 4.80 GHz. With TDP at 95W, the i5 10600k sits just in the middle of the i5 11th gen and the Ryzen 5600X – cool and calm.
Reasons to Buy
Turbo Boost to upto 4.8Ghz
Better Performance than i7 10700K
No heating issues even with stock cooler
Reasons to Avoid
Overpriced
12 MB Cache memory
AMD Ryzen 5 5600G
Best APU Under 20000
This one is different. Because it's not just the CPU but APU. It comes with an in build Radeon Graphics that will very well be enough for casual games and you need not worry about spending on discrete graphics cards aswell.
The AMD's Ryzen 5 5600G is probably the best APU under 20000 that you can buy. Well, if prices come down of course.
It offers 6 cores and 12 threads combinations unlike other processors in this list, however, though it is still an APU it has a thermal power design (TDP) at just 65W – which compares a little to what Intel's i5 11th gen consumes.
With base clock frequency at 3.9 GHz and Max Boost Clock to up to 4.4 GHz, you are definitely experiencing quality here. The only downside to me could be in terms of multitasking since the cache memory is just at 19MB. I expected more AMD!
Nevertheless, if you are on a tight budget and want the best APU under 20000 Rs – Ryzen 5 5600G is for you.
Reasons to Buy
Best APU under 20000 in India
Decent price to performance ratio
TDP at just 65W
Good for casual gaming
Reasons to Avoid
19 MB cache memory
Not good for gaming setups
AMD Ryzen 5 3600
Best AMD CPU Under 20000
Yes, AMD Ryzen 5 3600 still deserves the spot on the best CPU under 20000 list. One of the main reasons is that it's still powerful and can deliver 1080p gaming without any problem.
The Ryzen 5 3600 comes with 6 cores and 12 threads with a base clock frequency of 3.6GHz and max boost clock frequency of 4.2GHz. The TDP is at 65W which is less than Intel's i5 i5 10600K – but AMD is AMD and you're likely to face the typical AMD heating problem here. No exceptions.
With Ryzen 5 3600 you are going to need a separate graphics card though. If paired with 1660Ti or any other mid-range GPU – you can easily do 1080p gaming with a high setting without any lag. Some stats below;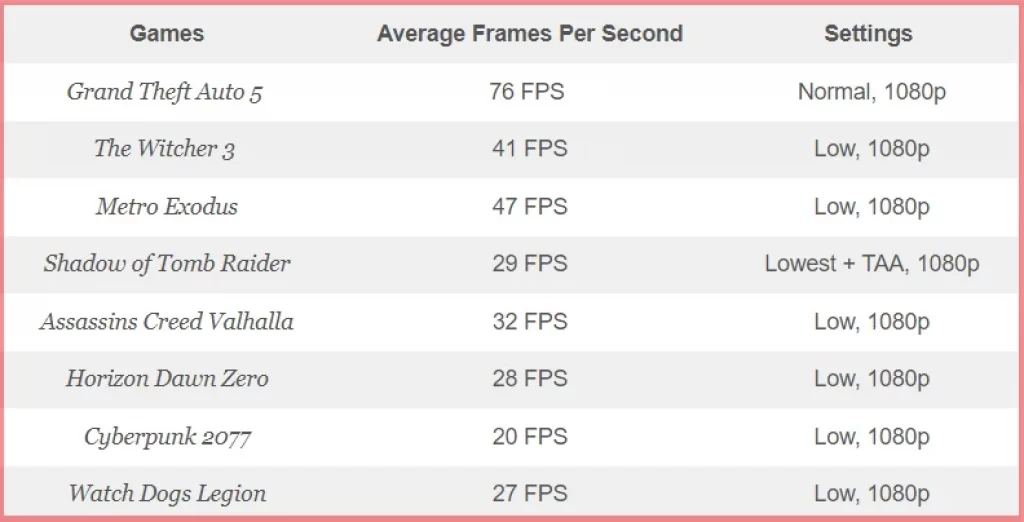 If you have a decent gaming cabinet then you don't have to worry about spending extra on any air/liquid coolers – the included heatsink works just fine. Overall, the legacy of Ryzen 5 3600 is far from over, at least for gamers in India.
Reasons to Buy
Good for 1080p gaming
Not power hungry processor
Legendary processor – best selling CPU
Must buy for office based workstations
Reasons to Avoid
Typical AMD heating problem
Requires discrete graphics card
Conclusion
There are few things that you might need to keep in mind before investing in a good processor. And, they quite depend upon the kind of setup you have. This goes like this;
Do you have GPU? Would you want to spend on a discrete GPU or an APU is sufficient?
Do you want to build a gaming pc or just want it for a workstation, or both?
What's the amount you are looking to spend on your setup – if you building a new one. A good ratio is spending roughly 45%-55% of the total investment on GPU and CPU for a gaming setup.
If you are clear on the above questions – you can go and look out for the best CPU under 20000 that suits the best of your requirements.
Secret Tips Before Buying CPU Under 20000 in India
If you're buying from Amazon or any e-commerce website and you see prices to be exponentially low – just buy. Even if the order gets canceled, try contacting customer support and you might be surprised with the results later.
Don't just buy any old CPUs that were released >3 years from not – most of them are gonna bottleneck with the latest AAA titles.
Don't buy the latest processors that have been released in 6 months period – they might have problems you might know. Let it settle down for some time in the market and then hit the buy button.
That's it, folks. This was everything you need to know before buying the best processor under 20000 in India 2021.