Carry Minati, more popularly known as Ajey Nagar, has accomplished way over what we could imagine at his age. The 22-year-old has crossed 27 million subscribers on YouTube recently, making him one of the most successful YouTubers ever. Carry lives in Faridabad and creates his content in a house he owns there.
Many internet sources also say that Carry Minati has a net worth of 3.8 million dollars, which converts to about 28 crore rupees. He was born on the 12th of June 1999, which makes him 21 years old.
| | |
| --- | --- |
| Date Of Birth | 12 June 1999 |
| Place of Birth | Faridabad, Haryana |
| Age | 23 Years Old |
| Height | 5 ft 5 inch (165 cms) |
| Career Start | 2012 |
| Net Worth | $3.8 million |
| Current Place | Faridabad |
Carry Minati Wiki
Ajey Nagar's Journey as YouTuber
Ajay has started his video creator journey since he was a kid. When he was ten years old, he started his first YouTube channel and later uploaded football tutorials on this channel but only as a hobby. Yet, he decided to take up YouTube as a full-time career at a very young age.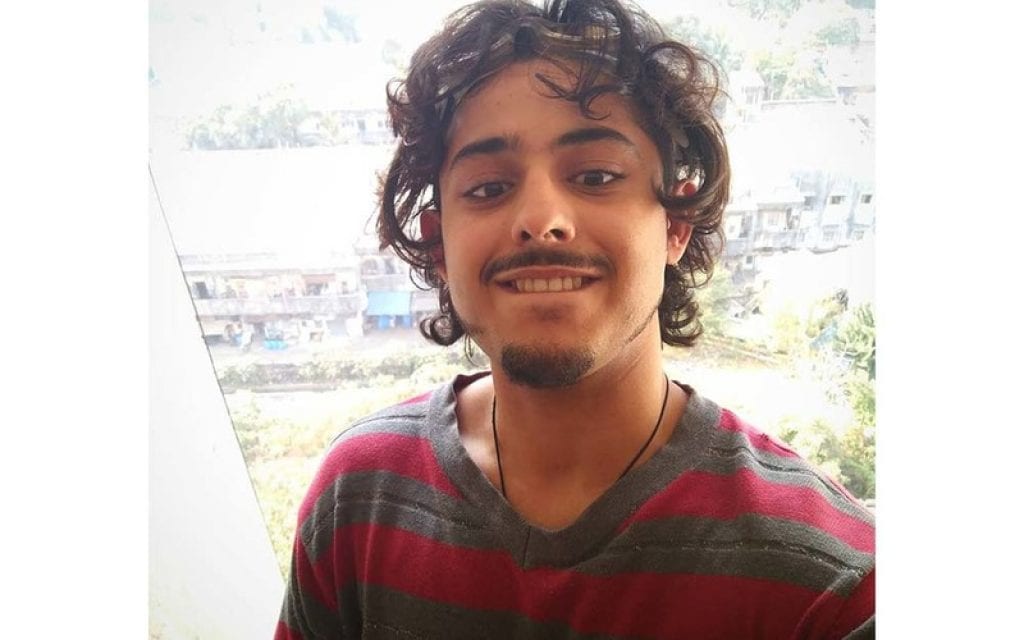 At around the age of 13, he another Youtube Channel called "Addicted A1". He used to post videos of his games and mimicked Sunny Deol in the background.
Beginning Of Carry Minati
Inspired by this voice, he later named his channel Carry Deol and then to his now known name Carry Minati. As Carry Minati, he has posted videos gameplay videos, roast videos, and satirical videos. He crossed one million subscribers on Youtube in 2017, which led to him making another YouTube channel named "CarryisLive"
On this channel, Carry went live and streamed popular games. The channel, "CarryisLive," now has crossed 5 million subscribers. He has also tried his hand at satirical sketches and did a fantastic job in them too.
In 2018, Players Underground Battle Mobile, a.k.a PUBG, was launched in India and rose to trend. Carry then jumped on to this trend and started live streaming PUBG games on his YouTube channel.
In February 2020, Carry Minati crossed another milestone on YouTube of 10 million subscribers.
As we all know, India went into lockdown in March. It all created a whole new type of pressure on content creators. Carry never succumbed to the pressure of the unique need for more content.
However, he kept his cool, posted regular and entertaining videos on his YouTube channel. His determination and regularity towards his content during the lockdown did amazing things for him. He gained 17 million subscribers in the lockdown, which has brought him to 27 million subscribers today.
---
Are you enjoying our Carry Minati age, Net Worth, Wiki.. article?
Also check: Ankit V3nom Panth Biography here.
---
Carry Minati by day, Ajey Nagar by night.
The Carry Minati YouTube channel has not one but two brains behind its success. The first is Carry Minati comes off as this aggressive, entertaining, and out-of-control gamer. On the other hand, Ajey Nagar is a very calm, composed, and responsible person and a very successful businessman.
In an interview with Ranveer Allhabadia, aka BeerBiceps, Ajey also mentions how he never learned how to drive a car and other basic things in life. Nor did he have any college stories or hostel tales to talk about. He was moreover explaining that how gaining success in teenage years has its downside.
Both Carry and Ajey have worked very hard and at it when it comes to making content.
Carry Minati's "hack" to YouTube's success
Carry's content is unique to its kind. When he started his channel, he used to talk about the cringy things that he'd find on the internet rather than "roast" the creators of the content and its creators. While he spoke about this, he used to display the gameplay of a game on his screen.
After a few years, he started being present physically in his content, which added a new comedic effect. Many other channels have started using his earlier formats for their channels. The key to his video formats working out so well was consistency.
He started a whole new genre of videos. His "roast" format worked out well for him and for many creators who joined this culture. It majorly went viral faster because it had this whole "Dehli" vibe to it.
His content also has a significant share of punching down jokes, which isn't the best way to deliver humor, but the Indian audience loved it. The cuss word usage was looked down upon earlier, but as he developed his videos, he started using these words only when he needed them to emphasize a joke's effect.
He took on many people during his career, which increased his popularity in these waves of memes. Some of the people he took on were Dhinchak Pooja, Deepak Kalal, Bhuvan Bam, PewDiePie, KunalKamra, and comedy collective All India Bakchod.
The Change After PUBG Release in India
In 2018, PUBG was launched in India, and Carry took great advantage of this trend. He started streaming this game on his alternate channel, and the audience loved watching his streams.
The real advantage behind the PUBG wave was that he enjoyed playing the game and engaged the audience, and helped the audience build a more personal connection with him.
He has also written, directed, and acted in his satirical sketches. One of his most famous sketches is "Success Story of a cringe pop artist." Carry says that he enjoyed doing this sketch the most amongst his other sketches. This video also delivers an important message to the audience.
Carry has also performed live at several events. One of the first being in the YouTube FanFest 2017. He has also collaborated with many other creators like Tanmay Bhat.
Ajey & Controversies
When PewdiePie and Tseries were in their battle to be the most subscribed channel in their world, PewdiePie released a diss track against Tseries. It outraged many people, resulting in many Indian Content creators releasing reply diss tracks against him.
This time, instead of following his regular roast format, Carry decided to write a song against the Swedish YouTuber. His song named "BYE PEWDIEPIE" generated many views and helped get him an even more substantial fanbase.
Carry Minati also had a controversy against TikTok fame Amir Siddiqui. Carry made a roast video on TikTok videos, which then led to a to and fro series of insults between these two platforms' creators. He then made a video named "YouTube vs TikTok- The End," He talked about an incident with Amir Siddiqui and established supremacy over TikTok creators.
This video generated 75 million views but was taken down by YouTube. Carry's fanbase then took the battle to Twitter, and hashtags like "#justiceforcarry" trended all over the social media platform.
Indian Political Satirist and Stand up Comedian, KunalKamra also took a dig at Carry Minati in his video, "Aaja Carry beta Tujhe roast sikhaye." This video triggered the loyal fanbase that Carry has, which led to millions of dislikes on Kamra's video.
Carry then collaborated with musician Willy Frenzy to give a befitting reply to YouTube, Kamra, and Amir Siddiqui, named "YAALGAR."
Work Towards Charity
Carry has always taken the initiative to help the people in need. He has hosted streams to raise funds for the Assam and Bihar floods. He donated around 11 lakh rupees in these streams. In the past, he has also raised money for the Assam and Bihar Floods, Australian Bushfires.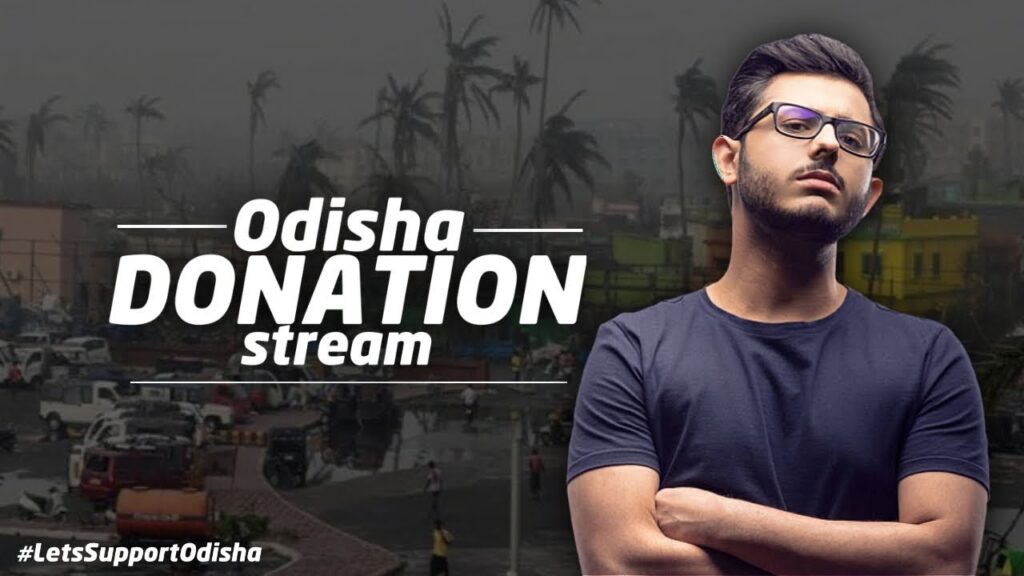 He also participated in the TREEMATHON organized by Tanmay Bhat. This stream helped raise funds to plant trees and successfully raise funds worth 3 lakh rupees in a day.
Achievement & Collaborations
Time magazine named Carry Minati in named "Next-generation leaders" next to Greta Thunberg. He also interviewed Tom Cruise and Henry Cavin to promote the latest and last edition to the Mission Impossible franchise, MISSION IMPOSSIBLE: Fallout.
That's all there is to know about our YouTube star, Carry Minati. We'll see you guys in the next article! Until then, Happy Gaming!
Credits: Hvikhe