Girl gamers in India are on the rise, with more and more women enjoying playing video games. It is a welcome development, as video gaming has often been seen as a hobby for men.
However, there are still some challenges that girl gamers face in India. For example, women are often not taken seriously as gamers and can face discrimination from both men and women in the gaming community.
Despite these challenges, girl gamers in India are here to stay. And as the number of women gamers continues to grow, we can expect to see more women taking on leadership roles in the gaming community and making their mark in the world of competitive gaming.
10 Popular Female Gamers in India as of 2023
Kaashvi Hiranandani (Kaash Plays)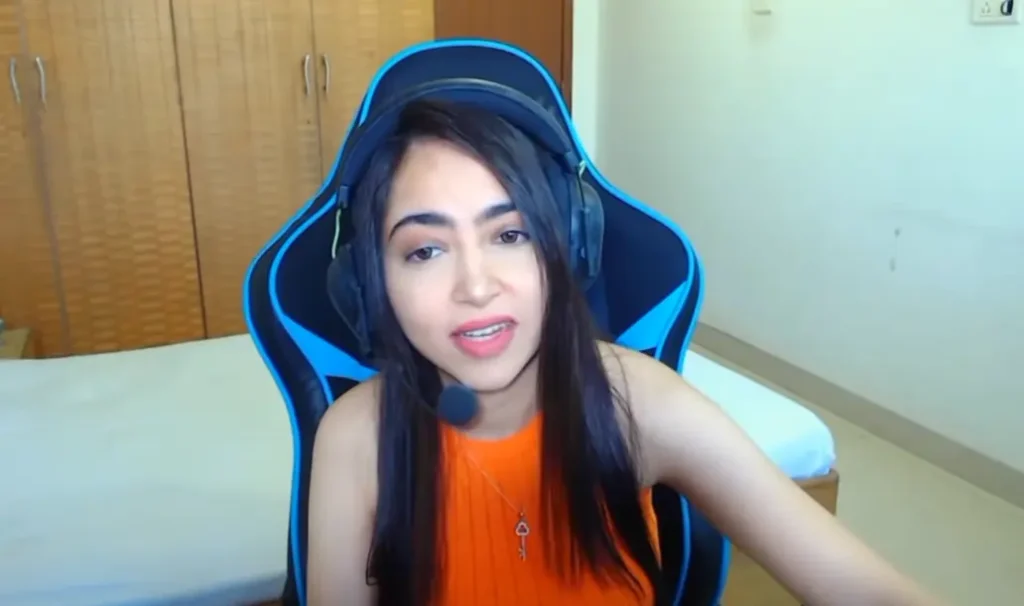 Real Name: Kaashvi Hiranandani
Stream Name: S8UL Kaash
Date of Birth: April 28, 1997
Place of Birth: Mumbai
BGMI ID: 5111797650
The world of professional gaming is no longer the sole domain of men. In recent years, more and more women have been breaking into the competitive gaming scene and proving that they can compete with the best of the best.
One of these rising stars is Kaash Plays, a professional gamer who started her career in 2020. Kaash Plays has already made a name for herself in the competitive gaming world in just a short period. She is currently ranked as one of the top female gamers in India, and her skills show no signs of slowing down.
Kaash Plays is quickly becoming one of the biggest names in YouTube gaming with her natural talent and drive to win.
Kanika Bisht (Kani Gaming)
Real Name: Kanika Bisht
Stream Name: Kani Gaming
Date of Birth: November 1, 1999
Place of Birth: Mumbai
PUBG ID: 5119395335
Kanika has one of the biggest youtube channels. She's a part of team HYDRA and is known to be among the most talented female gamers. She is earnest about gaming, and it shows in her videos.
The way she streams and plays, she is a severe and passionate gamer. She is not scared of challenges and is known for her fun and easygoing personality.
So that was our list of best female gamers in India. There are many more female gamers, but these are some of the most popular and entertaining gamers. They know their audience and are constantly evolving themselves to give their audience the best gaming experience in India.
Payal Dhare (Payal Gaming)
Real Name: Payal Dhare
Stream Name: Payal Gaming
Date of Birth: September 18, 2000
Place of Birth: Bhilai
Boyfriend: Soul Regaltos
Payal gaming is another female gamer in India and is basically from Chhattisgarh. She is known for her streams of BGMI and GTA 5.
Payal gaming has played video games for over two years and is a self-taught gamer.
Her parents always supported her, and she quickly convinced them to let her pursue it as a career. She is known for her funny and polite nature, and her videos are always fun to watch.
Her channel has something for everyone, and her positive attitude is contagious. You can't help but smile when you watch her videos. She is now one of the most popular gamers in India and has a large following on social media.
Shagufta Iqbal (Xyaa)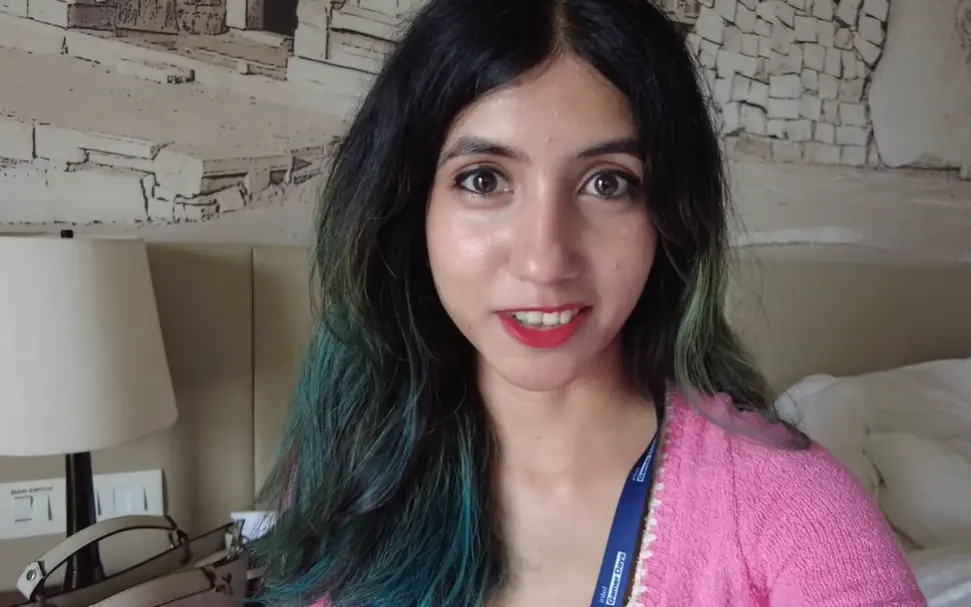 Real Name: Shagufta Iqbal
Stream Name: Soul Regaltos
Date of Birth: May 15, 1994
Place of Birth: Bhubaneswar
Boyfriend: Anand
Shagufta Iqbal, famously known as Xyaa, is one of the older gamers in the scene. Her father was a software engineer, so since childhood, she was inclined toward technology, bringing her closer to gaming.
Xyaa isn't your typical girl. She's passionate about gaming and has found great success in the industry. But it wasn't always this way.
When she first started, she wanted to enter the fashion industry. It was only after she discovered gaming that she found her true passion. Since then, she has achieved great things in the gaming industry.
She's now a well-known streamer and YouTuber with a large following. And she loves every minute of it.
Xyaa's Gaming Setup
Aparna Shukla (Rog Steam)
Real Name: Aparna Shukla
Stream Name: Rog Steam
Place of Birth: Kanpur
Age: 26 years
Platform: Facebook Gaming
She is one of the most popular gamers. Hailing from Kanpur, she planned to make her mark in the banking sector but later found her passion in gaming. It wasn't easy to have gaming as a career.
Being from a middle-class family, initially, she didn't even have a PC. When she started playing professionally, she realized how different the world of competitive gaming was. The scene was tiny, and it was primarily of men.
She loved playing video games and was good at it too. So, she decided to give it a shot. It wasn't easy to convince her family at first. They didn't understand why she wanted to play video games. They didn't see it as a viable career option. But she was determined to make it work. And now, she is a very famous gamer.
Pooja Khatri (Pooja)
Real Name: Pooja Khatri
Stream Name: Pooja Khatri
Date of Birth: August 2, 1980
Place of Birth: Delhi
Birth Sign: Leo
When most people think of gamers, they might imagine someone antisocial, not having a job, and living in their parent's basement. But gamers come in all shapes and sizes. Some gamers are even celebrities.
One of these celebrities is Pooja Khatri. Different from other gamers in many ways, she was a full-time actress who worked in various TV shows before getting into the gaming scene.
Her experience in other creative industries gives her a fresh and unique perspective on gaming and its potential as a mainstream medium.
With her creative background, she is quickly becoming one of the top gamers in the country.
Saloni Pawar (Meow16k)
Real Name: Saloni Pawar
Stream Name: Meow16k
Date of Birth: September 20, 1999
Place of Birth: Mumbai
Boyfriend: Sunny
Our next Gamer, Saloni Panwar, is a professional CS:GO player and a part of an esports team. Esports is a form of sport competition using video games. She started playing CS:GO as a hobby and later turned professional.
Saloni is one of the top female gamers in India and is an active member of the Indian gaming community. She is an integral part of the gaming industry, which is snowballing in India.
The gaming industry is a multi-billion dollar industry and is expected to continue to grow in the coming years. Saloni is a part of this industry and is helping to pave the way for other female gamers.
Monika Jeph (Sherlock)
Real Name: Monika Jeph
Stream Name: Sherlock
Date of Birth: January 16, 1998
Place of Birth: Jaipur
Instagram: sherlock.reside
She has always been an enormous game enthusiast. When she was younger, she would spend hours playing games with her friends.
She quickly developed a reputation for being a gaming prodigy. These days, she's not only a top-ranked professional gamer but also quite famous outside her gaming.
Talking about her gaming, she is known for showing various game tricks and strategies on her YouTube channel. She has also been featured on multiple websites. Despite her success, she remains humble and down-to-earth. She is known for her unique way of interacting with her fans. She is truly an inspiration to everyone who knows her.
Shazia Ayuub (Mysterious YT)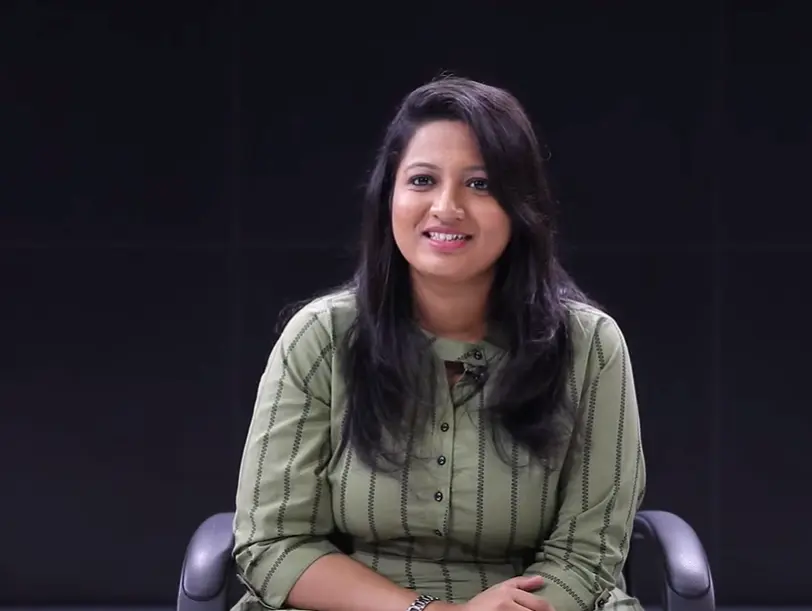 Real Name: Shazia Ayub
Stream Name: Mysterious YT
Date of Birth: July 20, 2018
Place of Birth: Kolkata
Facebook: mysteriousyt
Mysterious YT is most famous for her BGMI streams, and she's an outstanding BGMI player.
She started playing video games not long ago, and she's been streaming for a few years now. BGMI is a game she's very good at, and she's known for her high level of play.
She's also friendly and welcoming, which has helped her grow her community. She has a great personality, and she's very entertaining to watch. She's also accommodating and informative, often assisting other players to improve their game.
Mysterious YT is one of the best if you're looking for a great BGMI stream to watch.
Prerna Malhan (Wanderers Live)
Real Name: Prerna Malhan
Stream Name: Wanderers Live
Date of Birth: 7 April, 1990
Place of Birth: New Delhi
Husband: Harsh Gupta
She started as a YouTuber but soon found her passion for gaming. She now runs two channels – one dedicated to gaming and pranks and the other to general video. But she hasn't forgotten her second channel, and she still posts the occasional gaming video on her channel.
She's built up a large following on both media, and her gaming videos are some of the most popular on her track. Her gaming channel has all sorts of videos like scary game challenges and other prank-based videos.
So if you are looking for a different female gamer, you can check her out she's not a very skilled gamer, but her entertaining commentary has won her a loyal following of gamers and non-gamers.