Are you looking for the best gaming cafe in Lucknow? Look no further than these top gaming cafés! From PC gaming to VR gaming, these cafés have it all.
And with various food and drink options, you can enjoy a meal or snack while you game.
So whether you're in the mood for some light gaming or want to play a heavy tournament, try these gaming cafés, and you'll be enjoying the best of what Lucknow has to offer for gaming by visiting one of these gaming cafés.
Top 9+ Best Gaming Zones in Lucknow (2023)
inFAMOUS
inFAMOUS Gaming Café is not your average gaming café. Instead, they offer a variety of games and activities that will keep you entertained for hours. They have something for everyone from the pool to table football to Uno and other board games.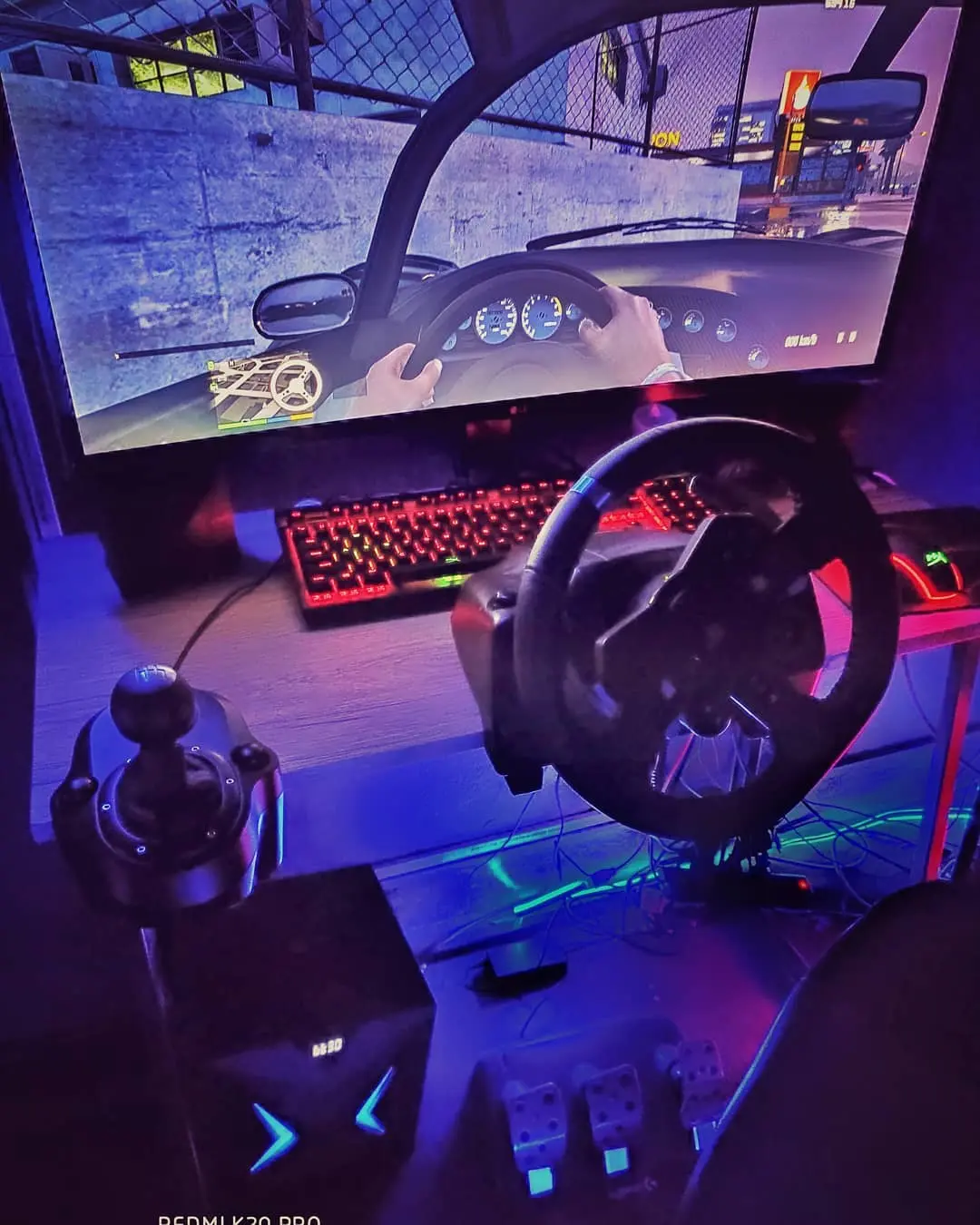 What sets them apart from other gaming cafés is their focus on providing a fun and welcoming environment. The staff are also friendly and welcoming, so you'll always feel right at home at inFAMOUS Gaming Café.
So if you're looking for a gaming café that's a little bit different, be sure to check out inFAMOUS Gaming Café. The ambience is like a typical café and not entirely like a gaming café. Lighting too is somewhat dim, with some colorful lights near the gaming setups. The overall vibe is cosy and inviting.
Action Mania
It is a total gaming zone. You'll find all sorts of games here, from console games to PC games. And if you're looking for a particular game, chances are they have it here.
They have a wide variety of games to choose from, so you're sure to find something you'll enjoy. This cafe is located in a mall and is enormous with a colorful ambience.
Talking about gaming, you'll get a separate area for gaming with a PlayStation 4 and a giant monitor for a good and high-end gaming experience.
And if you're unsure what you want to play, their staff can help you find the perfect game. So come on in and start gaming.
Battle AX Gaming
It is a typical gaming café with GTX 1060-based rigs. The café is big with good gaming chairs. The PCs here are top of the line and can handle any game you throw at them.
The staff is friendly and knowledgeable and can help you with any game you're trying to play. The café has a good selection of games and is a great place to spend an afternoon gaming.
The desktops have 144hz monitors, and the games are all up to date. The staff is friendly and helpful. The prices are controlled, and it's worth it for the quality of the gaming experience.
Gamer's Burnout
Are you looking for a gaming café with a unique ambience? Look no further than Gamer's burnout Gaming Café. This gaming café is designed to give you a feeling of being in a power-packed gaming zone.
From the moment you step inside, you'll be surrounded by fantastic gaming technology and equipment. And with various games, you're sure to find one perfect for you. The ambience feels like a Cyberpunk City with neon lighting.
So if you're looking for a gaming café that's very different from any other, check out Gamer's burnout Gaming Café. You won't be disappointed.
XP Xtreme Playzone
This gaming café can be used as a party hall as it is a vast place. In addition, the café has a big stage which can be used for music performances and other events.
The café also has many tables and chairs that can be used for sitting and eating. In addition, the café has a big kitchen which can be used for cooking.
You get all your Xbox, PlayStation, and PC rigs for gaming. There's also a pool table and Carrom option.
Play Maxx
It is a children's gaming zone full of laughter and fun. From the latest in video games to other car or ball-based games, this is the place to be for young gamers.
There are also plenty of activities for parents and guardians to enjoy, so come on and have a good time. It is guaranteed that you'll leave with a smile on your face.
It is a dream come true place for many and almost feels like an amusement park inside a mall (technically, it is!)
Funtura
Welcome to the most prominent gaming zone in Lucknow! Here you'll find all sorts of epic gaming rides and arcade games to keep you entertained for hours.
From racing games to shooting games, here you got it all. And if you get hungry, plenty of food options are nearby to keep you going.
It is probably one of the most popular and newest Zones in Lucknow.
Cosmic Gaming Cafe
Back to the gaming cafes, this is an excellent place with a good focus on PlayStation 5. You can come here to play your favourite games or to try out the newest games on the market.
You can also come to socialize with other gamers and make new friends. The staff is friendly and welcoming, and they will help you with anything you need.
The atmosphere is relaxed and comfortable, and you will feel at home here.
Royal Gaming Lounge
It is a pool zone with some gaming rigs. Try this place if you are not a passionate gamer. The staff is amicable, but they have little knowledge about gaming. The rigs are very old and don't have many new games.
The monitors are average, and the rigs are strictly average. The only good thing about this place is that it's cheap. You come here if only you want to have a good time playing pool or some games.
---
This is the end of this list of the best gaming parlour in Lucknow. I hope you found it helpful in finding a great place to enjoy some fun and games.
I hope you'll have a great time.