Choosing the best gaming monitor under 10000 can be a tough choice to make, it's not the same case anymore. Whether you're looking for a gaming monitor with a 144hz refresh rate, 1ms response time, or a curved gaming monitor with a 24-inch display size, we at Gaming Nation will bring you the best gaming monitors that you could buy in under 10k Rs in India.
In a hurry? Here are the Best Gaming Monitors Under 10000;
But before you check the list and leave the site, I must tell you that you could SAVE EXTRA MONEY with the tips that you can find at the end of the list. Do check that out aswell.
Without wasting any more time, let's look at the list of best budget gaming monitors that you can buy for under ten thousand rupees in India.
Top 10 Monitors Under 10000
Acer KG241QS
Best Gaming Monitor Under 10000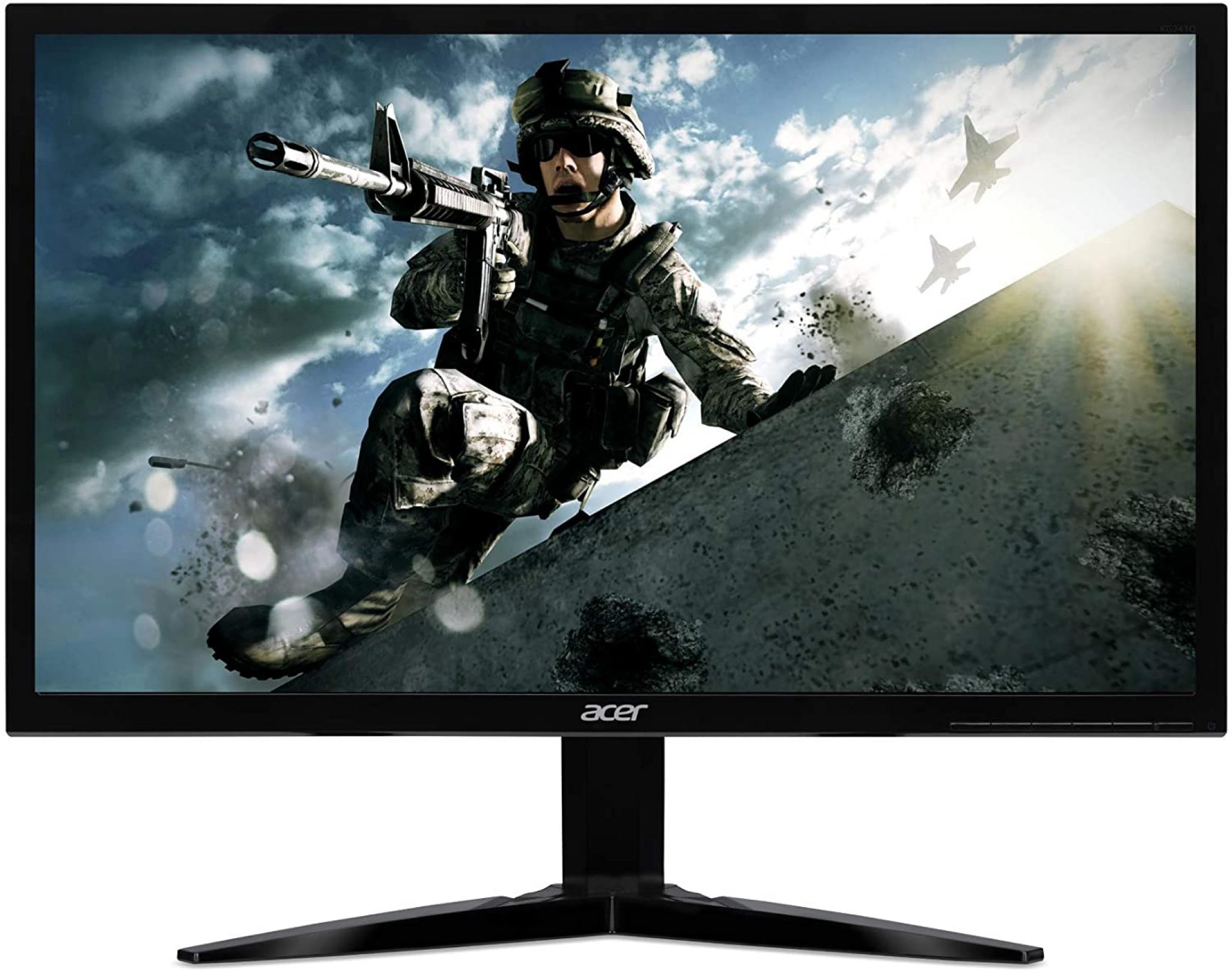 The first on the list is Acer's KG241QS. This monitor is special, and you'll know why. With a 165hz refresh rate and 0.5ms response time, you'll definitely enjoy that extra gaming experience over other monitors in this list.
While some might argue, hey, why looking for a budget gaming monitor when you have a PC capable of handling 165+ refresh rates. You see, that's why it's the best gaming monitor under 10000 Rs, plus a monitor decent enough to meet your gaming experience.
Speaking about its display quality, it comes with a TN panel, and to be honest, it is not bad at all. Interestingly, the display is bright enough with 300 nits of brightness level with accurate color reproduction. Plus, you can also enable AMD FreeSync on this monitor.
Acer Nitro VG240YB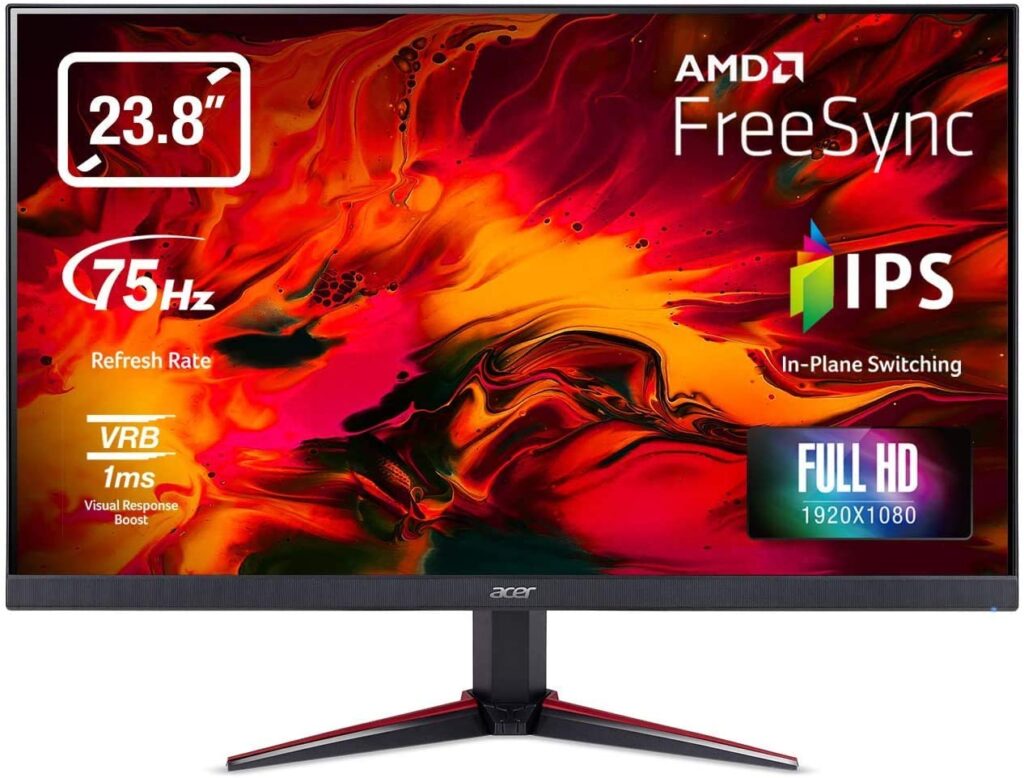 23.4″ – 75hz – 1ms – IPS
The next on our list is from Nitro Series by Acer, the VG240YB gaming monitor. The monitor features 75hz of refresh rate and a quick response time of 1 millisecond on a FULL HD IPS display panel. The panel has great viewing angles, and you can't complain about the colors here.
Sure that you are looking for gaming monitors, but when you can get a great display with excellent viewing angles and performance as good as a gaming monitor, you should not complain enough. Overall, a great buy if you want something for both gaming and entertainment.
LG 24MP59G Gaming Monitor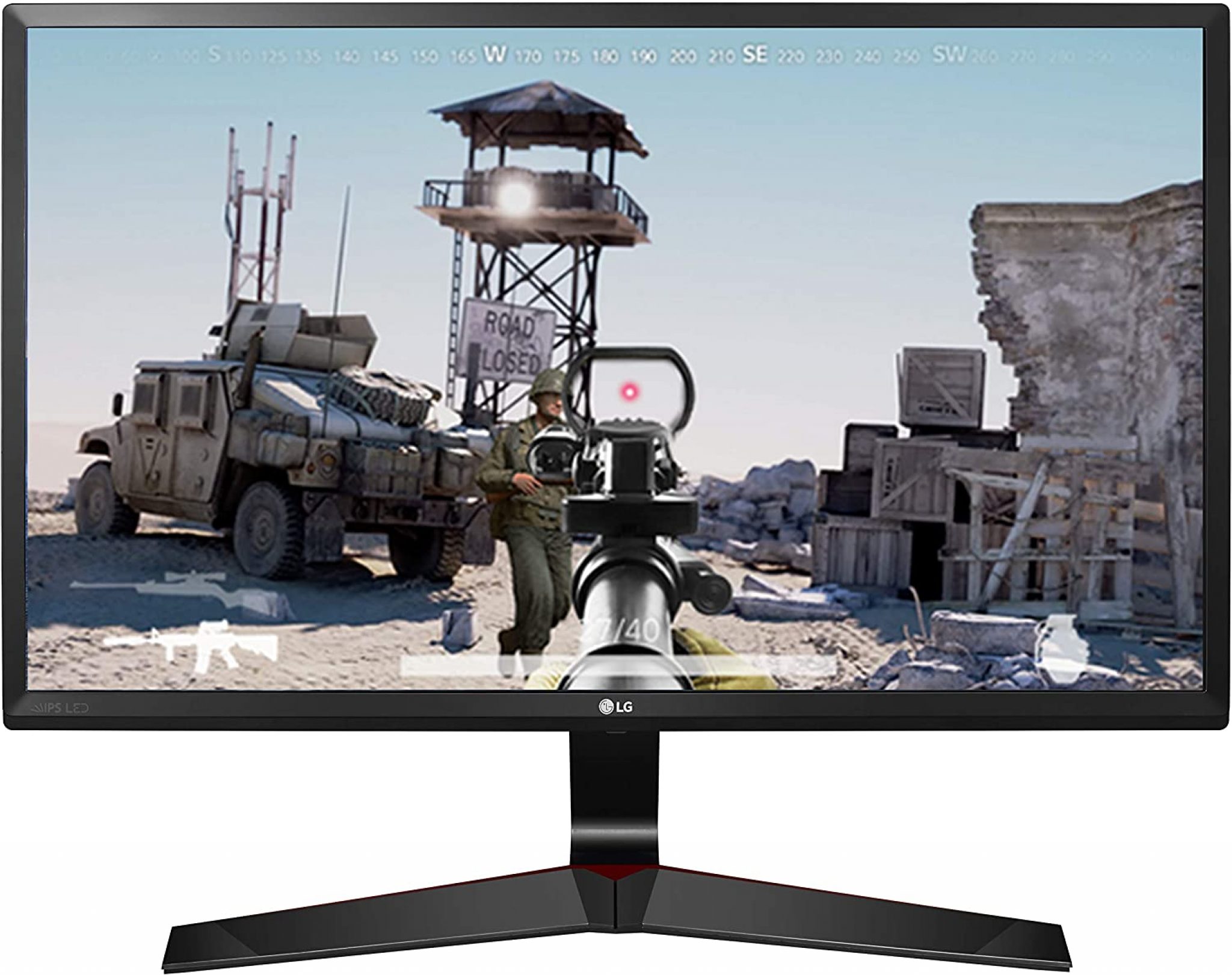 24″ – 75hz – 1ms – IPS
LG has never disappointed in terms of providing the best picture quality in the monitor segment…and seems they have performed a decent job in making a performance-based gaming monitor too. The LG 24MP59G gaming monitor comes with a rapid 75hz refresh rate, 1 millisecond of response time, and above and above that, the picture quality in this monitor is mind-blowing.
Not only for gamers but also video editors and content creators, this monitor is a gem in under 10 thousand rupees.
---
What's you take on our TOP 3 Gaming Monitors Under 10000 Rupees In India?
---
Acer Nitro QG221Q Gaming Monitor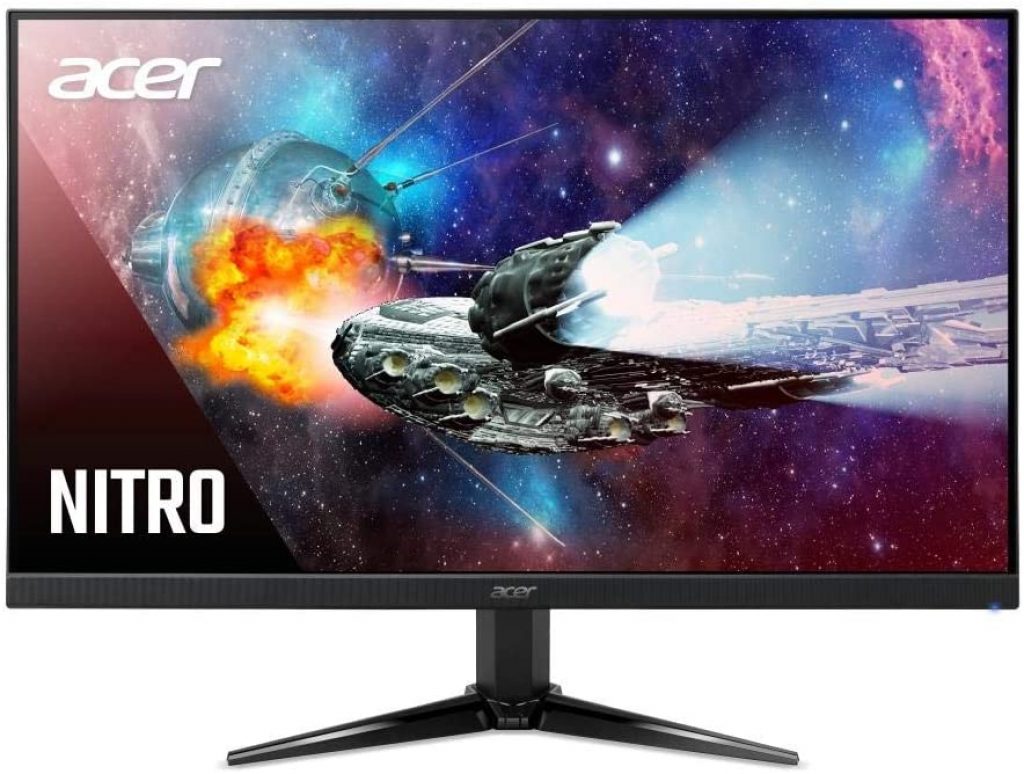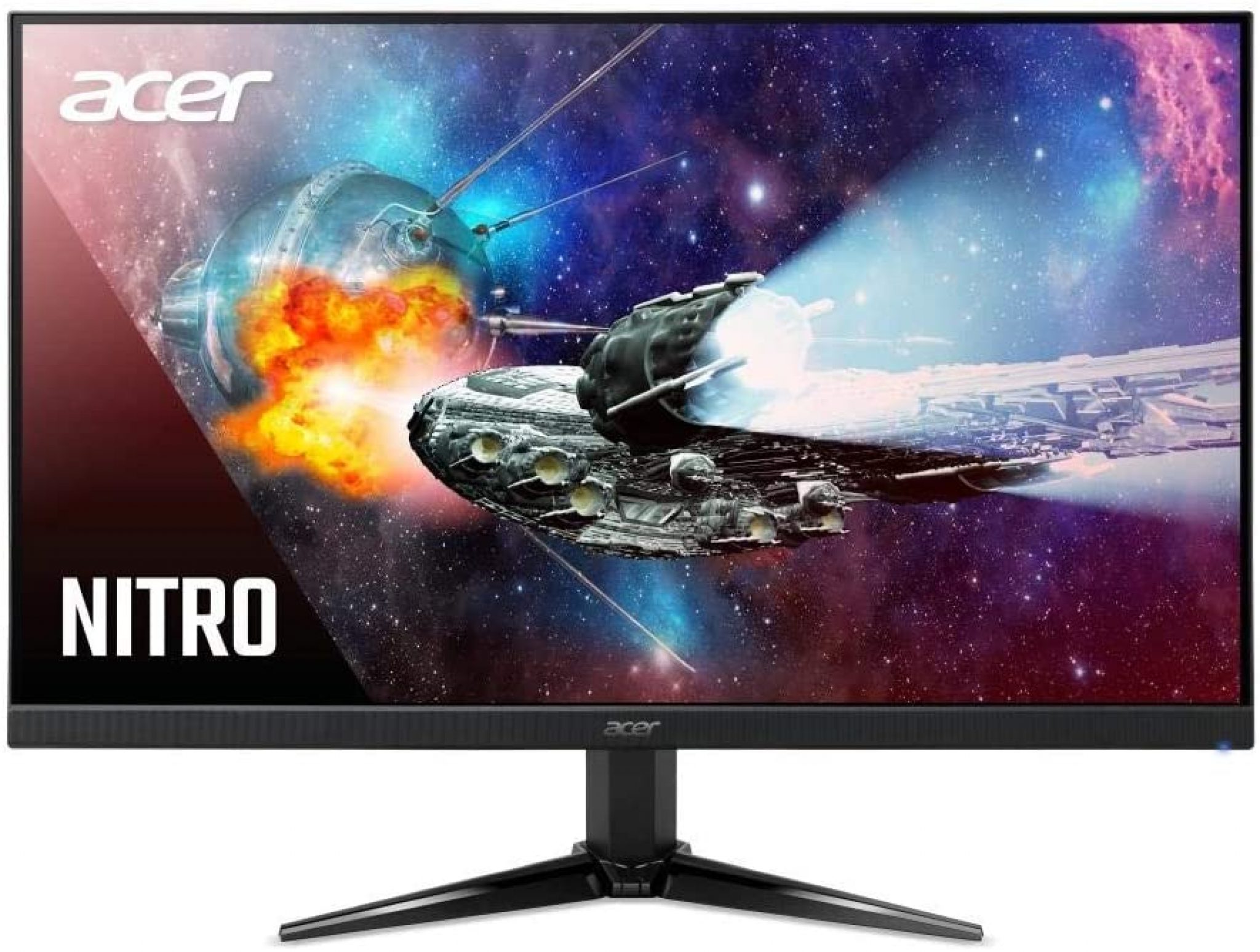 21.5″ – 75hz – 1ms – VA
You might be right if you are buying the Acer Gaming Monitor. The same goes with the QG221Q gaming monitor from Acer. With amazing viewing angles, correct color output, and the performance grade panel, you get everything you pay for.
The IPS panel on this gaming monitor is superb in terms of the fast refresh rate, low response time, and also in terms picture quality it produces. A must-buy for best gaming monitor under 10000 Rs in India.
AOPEN 24HC1QR Curved Gaming Monitor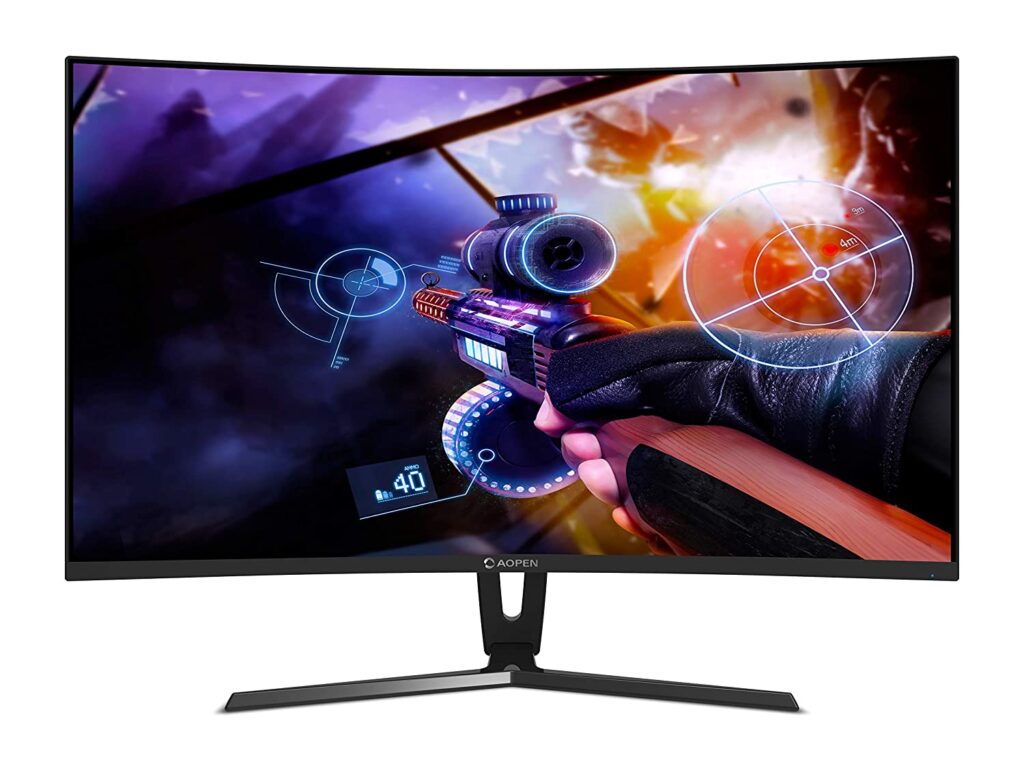 24″ – 144hz – 4ms – VA
If you're in a dicey situation thinking about whether to choose the AOPEN curved gaming monitor against other traditional brands, you may be right. But, trust me, the AOPEN monitor has just set a different benchmark in the market. With a 22″ display and 1800R curvature – it truly provides an immersive experience, and that too under a solid body, and attractive price point.
In terms of display, the TN panel will provide you sufficient gaming experience, of course, you'll not get "everything great" with this monitor, but the pros outperform the cons at a discounted price.

TOP 5 DONE, Still looking for your Pick?
Woah! Some Gamers Have Already Bought their Best Gaming Monitor Under 10000!
Lenovo D27-30 Gaming Monitor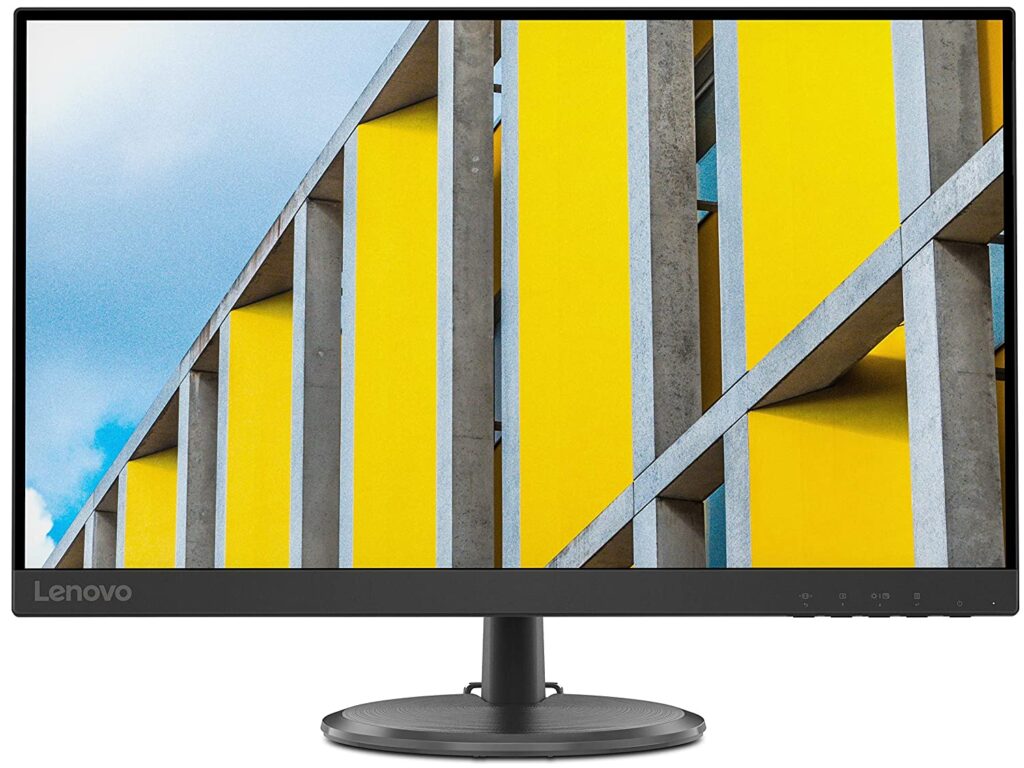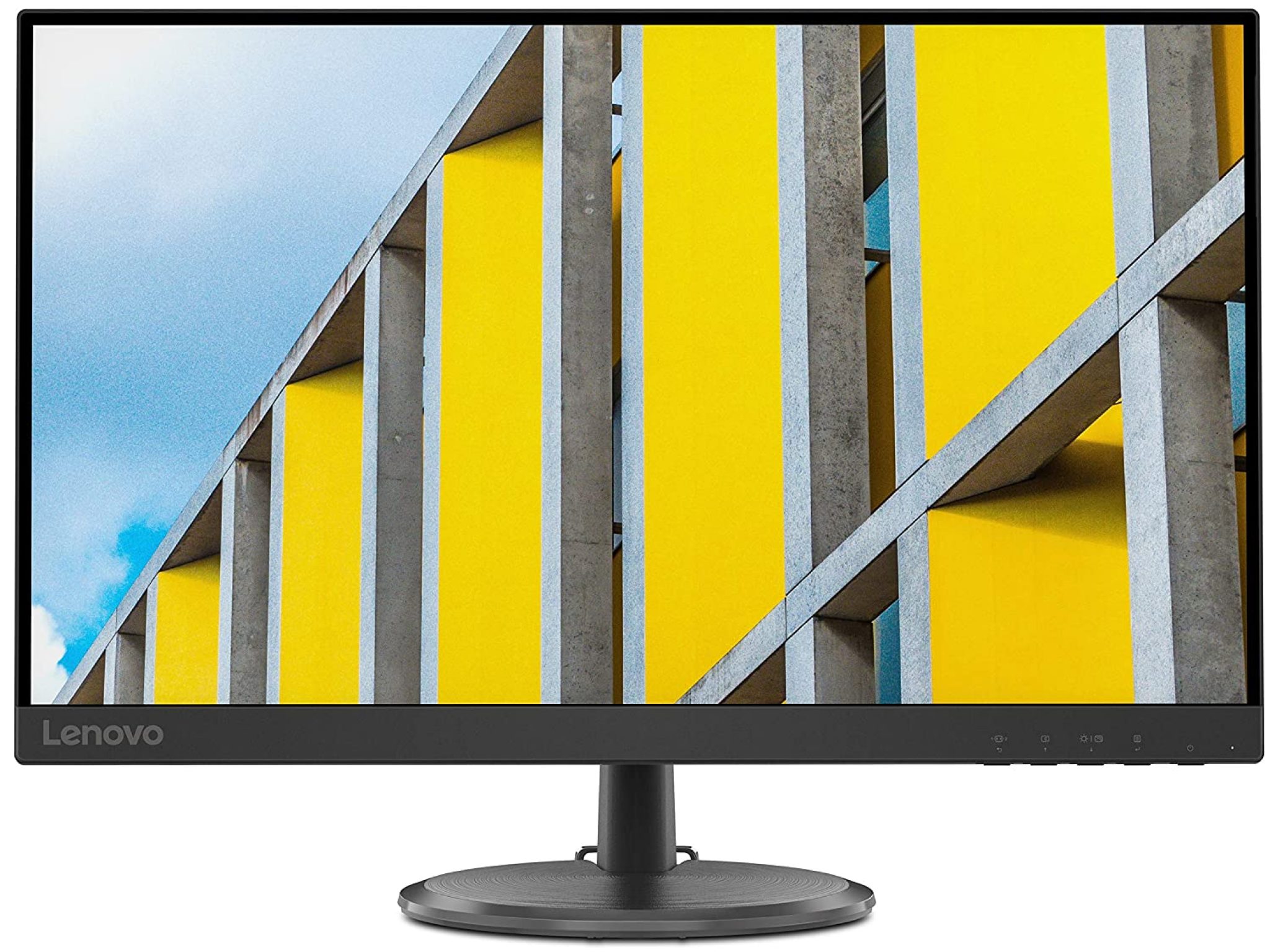 27″ – 75hz – 4ms – VA
The Lenovo D27-80 gaming monitor is different. And, when I say different, it has to with this awesome-looking VA panel on this monitor, both for gaming and for photo editing. The monitor offers a 75hz refresh rate, adding to that it comes with an AMD Free Sync technology for a better gaming experience.
If you look at this monitor from different angles, there isn't anything to complain about. Overall, if you're looking for something good for a professional desktop, and also something that just performs better in terms of gaming, this monitor is for you.
Acer ED242QR Curved Gaming Monitor
23.6″ – 144hz – 4ms – VA
If you have still come to this list and looking for the best-curved gaming monitor to purchase, the Acer ED242QR could be the choice to make. Let me tell you what you don't get on the internet about this monitor. The monitor has amazing viewing angles, the curved design is an added advantage for the experience that you get with this monitor. Not only reviews, but the verified purchases also speak the same.
For the geeks, you get an amazing 75hz refresh rate, not so great response time at 4ms, but the VA panel does offer you the best for what you pay for. Definitely, check this one out.
LG 24ML600M-W Gaming Monitor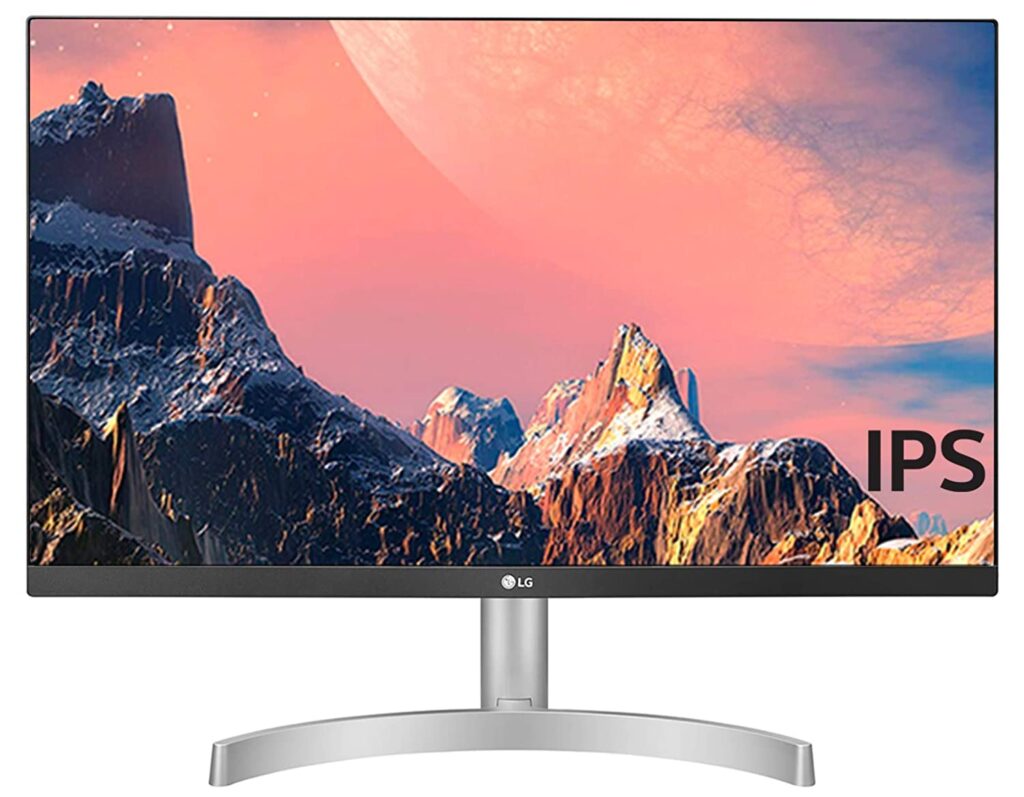 24″ – 75hz – 5ms – IPS
Whether it is for the gaming purpose you're buying a monitor, or for professional use, there is so much that an LG 24ML600M-W can offer you at this price range. For the specs-wise, it offers you a decent 75hz refresh rate, AMD Free Sync technology, 5ms response time, and has a decent size 24-inch display – for comfortable viewing angles.
In terms of gaming experience, the monitor won't disappoint you for a thing. The IPS panel has rich color calibration, in build speakers on this are powerful enough to provide you decent sound experience.
BenQ EW2480 Gaming Monitor
23.8″ – 75hz – 5ms – IPS
What can you get under the budget of 10,000 Rs in India? A great monitor. Sure you get that aswell. With the BenQ EW2480 gaming monitor, coming at under 10k rs in India, it offers you an amazing display for entertainment, gaming, and also for your professional work on the go. But, the best part of this monitor is its design, refer to the image below and you might agree on this too.
If you're a gamer, you probably know why BenQ is the brand to go with, and trust me when I say this, till today most professional gamers use the BenQ as their primary monitor brand.
Lenovo L24e-20 Gaming Monitor
23.8″ – 75hz – 4ms – VA
The number ten on this list is the Lenovo L24e-20 gaming monitor. See, this by no means proves that the first one is "the best" and the tenth "not so best", so, make your buying decision based on your requirements and not just looking at the number.
The Lenovo's L24e-20 comes with a 24-inch display, added with a 75hz refresh rate, and an overall bezel-less design for more immersive viewing. Speaking about its panel, the VA panel will help you in gaming as well as video editing. (Disclaimer: Don't expect too much at this price though).
That's it folks for this list of 10 Best Gaming Monitors Under 10000. Hope you enjoyed.
Frequently Asked Questions (FAQs)
Conclusion
To be honest, buying a budget gaming monitor is a lot tougher than buying a premium monitor in the market. Not just because of the option you having in the market for this price, but for the "tricks" these manufacturers play when marketing such products.
For me, finding these "hidden specifications" of these monitors was a task, and for a new buyer in the market, this can also be the case.
I hope you get the options clear here; either a 144hz display, an IPS or VA, or a TN, all these monitors are well put into this list for almost of types of gamers or content creators.
That's it for this one, I'll find you in the next article. Until then, Happy Gaming!