Nowadays, if you think about the power bank, you think of charging a phone or at max a tablet. But today I'll show you the 7 Best Power bank for laptop India 2021 that can charge any electronics on the go.
While choosing a laptop power bank, you must decide a portable bank plus that comes with the highest mAh to fit your time consumption on such devices.
Let's roll in.
7 Best Power Banks in India 2021
| | | |
| --- | --- | --- |
| Name | Power | Price |
| Dell PW7015L | 18000 mAh | Check |
| Croma CRCP1011 Power Bank | 15600mAh | Check |
| Coolnut Power Bank | 60000mAh | Check |
| Anker PowerCore+ | 26800 mAh | Check |
| HP 3TB55AA | 11400 mAh | Check |
| BatPower ProE | 25000 mAh | Check |
| HP Spectre | 20100 mAh | Check |
Dell PW7015L Power Bank
Best Power Bank For Dell Laptop In India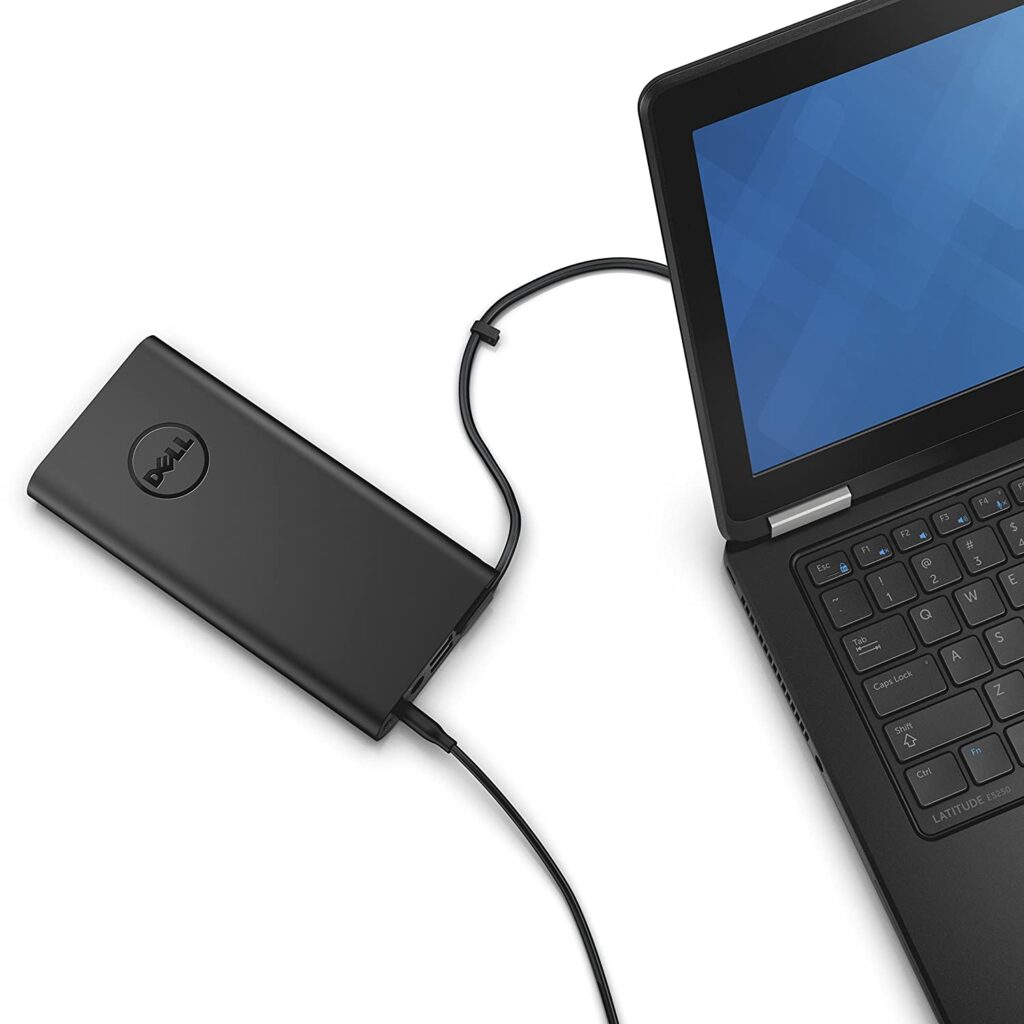 The Dell PW7015MC comes in a small package but packs a whopping 12,000 mAh of power that will add more to your productive work. It comes with six battery cells and has two USB ports plus the port to charge your laptop. Maybe its a Dell notebook or ultrabook or any laptop that comes with USB type C; this is enough to meet your daily workload.
Apart from just a laptop, you can also charge your mobile phones and tablets simultaneously—no need for extra battery packs in your backpack after this. Enough said, now let me tell you the real thing about this power bank; best value for money product.
Croma CRCP1011 Power Bank
Best Power Bank For Mobile And Laptop
This power bank is unique. And I can prove to you that. Well, the Croma CRCP1011 Laptop Power Bank has two USB ports, which help you charge mobile and laptop simultaneously.
As for the design and look, this power bank looks sleek and modern. The charging indicator shows the percentage of the battery level, so when you need to recharge it, you will know it. It also comes with 28 laptop adaptors to fill your every need.
Coolnut 60000mAh Laptop Power Bank
Best Power Bank For Laptop In India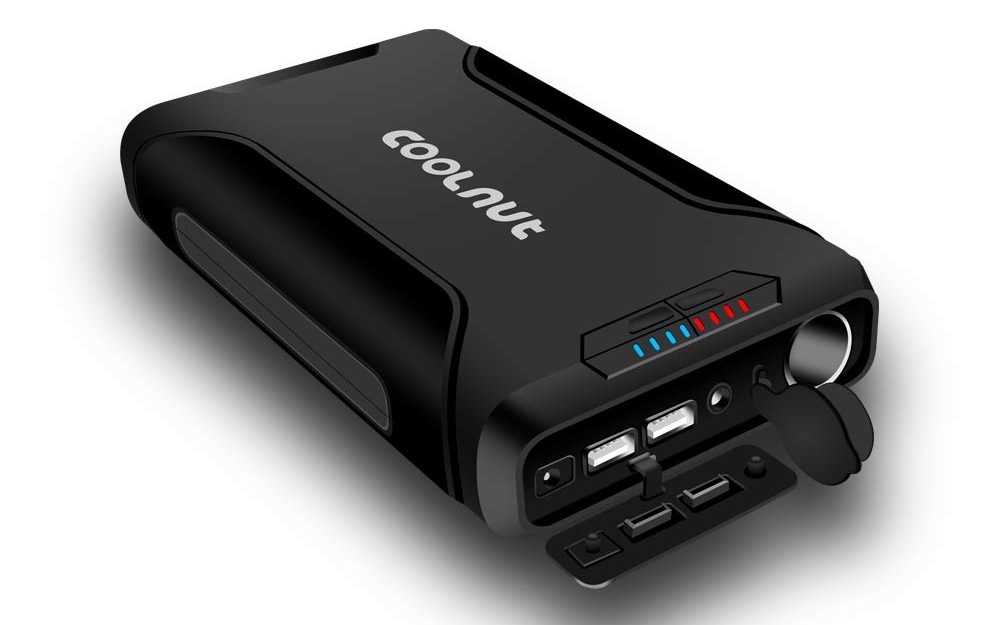 The Coolnut 60,000mAH power bank is one of the massive power banks you can find in the market today. As the name suggests, the power bank features massive storage of about 60k mAH capacity, which can power at least 4 devices at any point in time.
How cool is that? Nut like…
No joke, the power bank is enough to charge any ultrabook laptops that you might use and can be really helpful if you face frequent power cuts. This is the best laptop power bank n India, and the best part is that it is manufactured in India too.
---
Are you enjoying our 7 Best Power bank for laptop in India 2020 list?
Also check: Best Gaming Keyboard Under 3000
Gaming Laptops under 50000 in India
---
Anker PowerCore+ Power Bank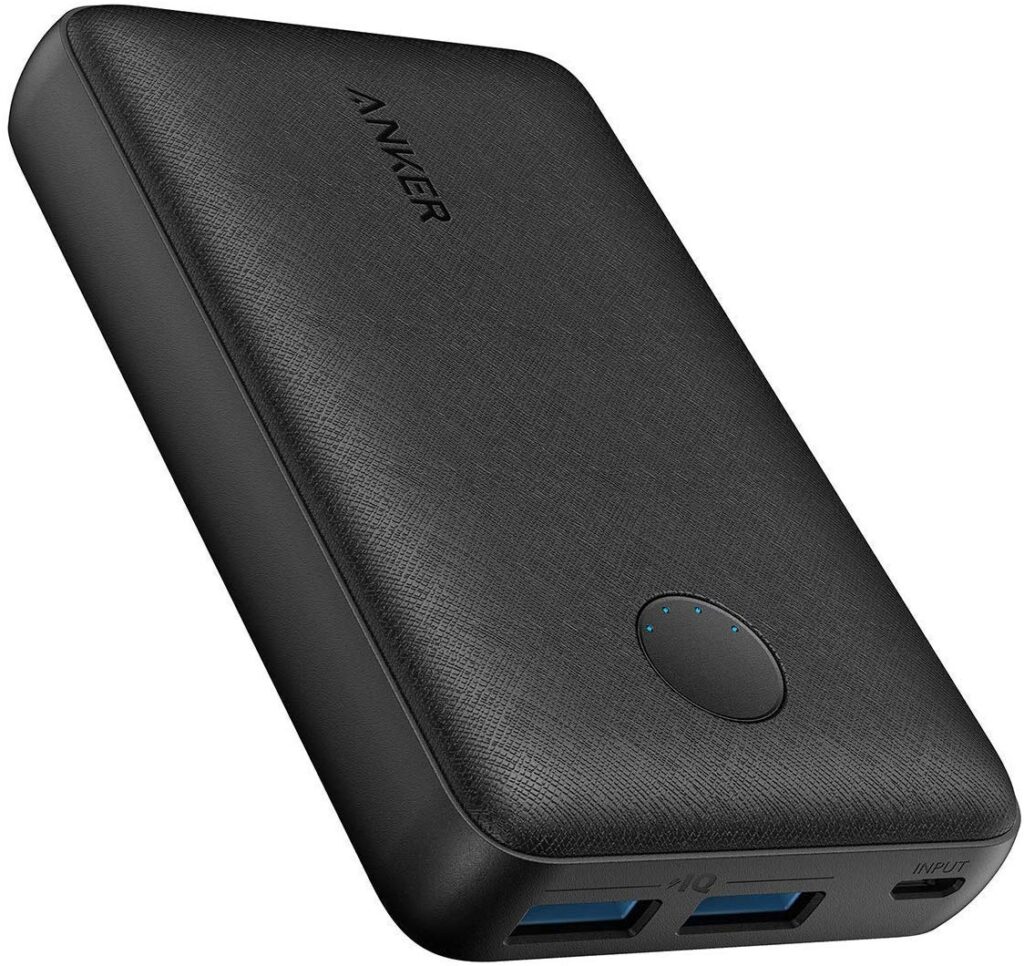 PowerCore+ 26800 comes with an advanced Quick Charge 3.0 technology from Qualcomm. It allows PowerCore+ compatible devices to charge 85 percent faster. This beat can get you up to 8 hours of use from charging to full. The power bank has 2x charging technology that makes it unique in our top 10 power bank for laptop in India.
The Anker PowerCore+ comes with a 1-year manufacturing warranty in India, which is quite good. The price decreases from 13k to 11k after some discounts on amazon.
HP 3TB55AA
The HP USB-C Essential Power Bank can charge your Windows or macOS notebook and USB devices from a single USB-C connection, even if you can not plugin. Enjoy the functionality of an AC adapter and battery with a USB hub expanding into one essential device.
The device comes with a sleek body design and premium quality. The cable is durable and comes with a promise to stay in tack for the long run.
BatPower ProE Power Bank
The Batpower pack is enormous and has multiple laptop power adapters included in the box. Even though it is bulky, it feels light in travel. It comes with three additional USB ports to charge my mobile phone, Kindle, and other electronics (or a watch), carrying the Batpower battery makes you sure to power up.
Powerbanks should stay powered when you need them the most. The BatPower ProE 2 is what you need. Trust me, the power backup in this beast is more than enough to power your laptop and some phones around the house.
HP Spectre Power Bank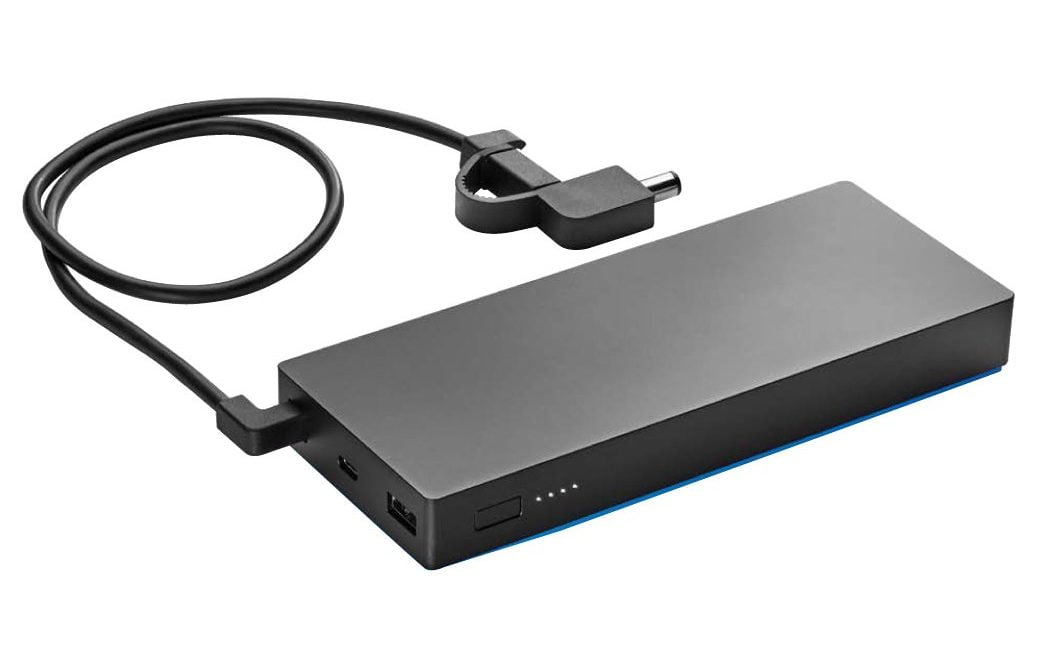 HP Spectre 2XF31AA Power back takes about 2 hours to charge at full capacity and gives you back up of at least 70% charge on your laptop. It might be the only negative point here, but the critical thing to note is the price point that it comes with, and the power output of 20,000 mAH is more than you need.
The one reason it comes in our 7 Best Power bank for laptop in India 2020 is dues to its compact design. Check yourself, I mean it.